By: Ty Hyderally, Esq. and Francine Foner, Esq.
Can your employer require you to work on the Sabbath where that would conflict with your religious beliefs?  Yes, if the employer can show that it would otherwise suffer an "undue hardship."  That is what the Third Circuit recently held in Groff v. Dejoy, 2022 U.S. App. LEXIS 14195 (3d Cir., May 25, 2022), affirming the District Court's order granting summary judgment in favor of the United States Postal Service (USPS).
Gerald Groff started working for the USPS in 2012 as a Rural Carrier Associate (RCA). In 2013, the USPS contracted with Amazon to deliver Amazon packages, including on Sundays. This resulted in an increased need for RCAs to work on Sundays. Groff is a Sunday Sabbath observer, whose religious beliefs dictate that on Sundays he worships and rests, and does not perform any work. Groff requested that he be exempt from Sunday shifts, or be transferred to a position that did not require Sunday work, as an accommodation based upon his religious beliefs.  USPS denied Groff's request for a blanket exemption, but offered him several alternative accommodations, such as shift swaps with other employees, adjusting Groff's schedule to permit him to attend religious services on Sunday morning and report to work afterward, or observing the Sabbath on another day of the week. Although such accommodations partially accommodated Groff's religious observance, it did not entirely eliminate the conflict, as there were not enough employees available to cover all of his Sunday shifts, and the other proposals would still interfere with Groff's religious beliefs. When Groff failed to report to work on Sundays when there was no other coverage, he was disciplined. Groff filed EEO complaints with the USPS challenging the discipline and the USPS' failure to accommodate Groff by allowing him not to work on Sundays, or transferring Groff to a position that did not require Sunday work.  The USPS reviewed Groff's complaints and found no discrimination.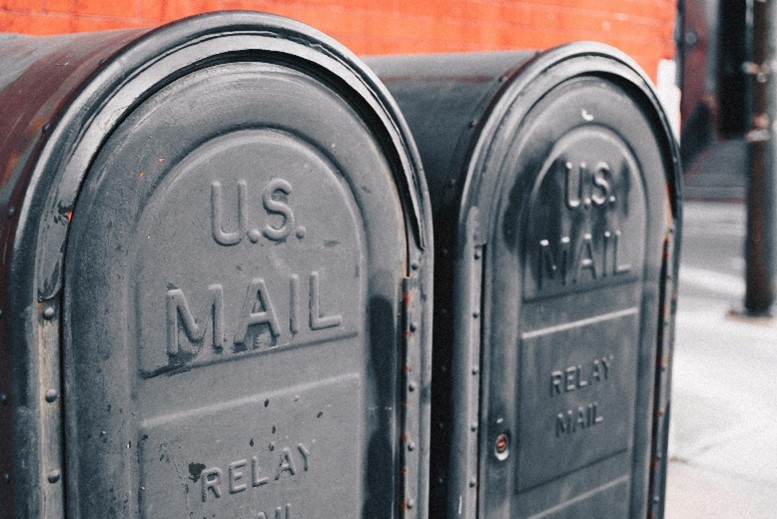 Groff then filed a complaint in the District Court which found in favor of the USPS, dismissing Groff's claims on summary judgment. The District Court found that the accommodations the USPS offered were reasonable, even though they did not entirely eliminate the conflict between Groff's religious practices and USPS's work requirement of working on Sundays. The Third Circuit affirmed the District Court, but unlike the District Court, found that none of the offered accommodations was a "reasonable accommodation," because "even though shift swapping can be a reasonable means of accommodating a conflicting religious practice, here it did not constitute an 'accommodation' as contemplated by Title VII [of the Civil Rights Act of 1964] because it did not successfully eliminate the conflict." Id. at *20-21.
However, although the Third Circuit held that the USPS failed to reasonably accommodate Groff, it nonetheless confirmed the District Court's order granting summary judgment in favor of the USPS, because it found that granting the requested religious accommodation would cause the USPS to suffer an "undue hardship." The Court observed that, "examples of undue hardships include negative impacts on the employer's operations, such as on productivity or quality, personnel and overtime costs, increased workload on other employees, and reduced employee morale." Id. at *21-22.  The USPS presented evidence that exempting Groff from working on Sundays would disrupt the workplace and workflow and hurt employee morale. The USPS also showed that the limited staff available during the peak season placed a great strain on the personnel and even resulted in the Postmaster having to deliver mail on some Sundays. As the Postmaster testified, "[o]ther carriers were being forced to cover [Groff's] shifts and give up their family time, their ability to attend church services if they would have liked to," and these additional demands, 'created a tense atmosphere with the other RCAs.'" In fact, Groff's absence resulted in a Union grievance being filed by another employee, who alleged that the union contract was violated because he was being "forc[ed]" to work on Sundays while others were not being required to work." Id. at *7.[1]
Although Groff lost his claim for failure to accommodate his religious practices, this decision nonetheless has some positive takeaways for employees. First, it affirms that for a religious accommodation to be reasonable, it must successfully eliminate (not just lessen) the conflict between the religious practice and the work requirement. Second, when determining whether a religious accommodation would result in undue hardship, the court needs to take into consideration the needs of other employees in the workplace.
En nuestra firma hablamos español. This blog is for informational purposes only.  It does not constitute legal advice, and may not reasonably be relied upon as such.  If you face a legal issue, you should consult a qualified attorney for independent legal advice with regard to your particular set of facts.  This blog may constitute attorney advertising.  This blog is not intended to communicate with anyone in a state or other jurisdiction where such a blog may fail to comply with all laws and ethical rules of that state of jurisdiction.
[1] See also our blog at https://www.employmentlit.com/2018/12/03/employees-request-for-religious-accommodation-impacted-by-collective-bargaining-agreement/ (requested "blanket" accommodation based upon religious practices would result in undue hardship to Port Authority, as it would violate the collective bargaining agreement's requirement to first offer the preferred shifts to more senior employees, as well as the collective bargaining agreement's requirement that past practices be maintained).