By: Tom Daly, Jennifer Weitz, Esq., and Ty Hyderally, Esq.
A recently introduced bill in the New Jersey Legislature would amend the Law Against Discrimination to clarify the standards for assessing a hostile work environment, while also providing protections to domestic workers, temporary workers, trainees, and interns. S2544 was introduced to the New Jersey Senate on May 12, 2022 and is currently before the Senate Labor Committee.
The bill provides a framework for assessing the severity of a hostile work environment, and requires a totality of the circumstances analysis as to whether the conduct was sufficiently severe or pervasive. Some factors to be considered are:
How would a reasonable person in the same group as the person bringing the complaint consider the conduct
Cumulative effect of all incidents of harassing conduct, although a single incident of harassment may be severe enough to raise the question of whether the workplace was intimidating, hostile, or offensive
Knowledge of harassment of others—may be relevant, and does not have to be witnessed by the complainant
The same factors would be used to determine claims of unlawful discrimination based on a hostile environment in housing, a school, or other place of public accommodation. Conduct would not have to involve direct physical contact or threats or loss of job benefits to be actionable.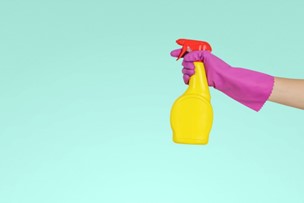 The bill would require employers to establish written workplace policies aimed at preventing unlawful discrimination and harassment, include explanations of these policies, and provide procedures and remedies for violations. Employers would also have to provide training for all employees, including supervisors, regarding the prevention of unlawful discrimination and harassment in the workplace, and set training standards and detail new responsibilities placed on supervisors in implementing the procedures.
The bill directs the Division on Civil Rights to create a model nondiscrimination policy that can be adopted by employers with fewer than 50 employees, and another model specifically for employers of domestic workers. Further, the bill would set requirements for employers with 50 or more employees regarding the collection and reporting of data regarding violations of the bill's provisions.
The bill provides a new definition for "Domestic work" and "Intern" to extend LAD protections to individuals in either of these categories. The bill also modifies the definition of "employer" to extend the LAD's protections against sexual harassment or other unlawful harassment to individuals employing domestic workers. The bill's definition of domestic worker includes (but is not limited to) an au pair, babysitter or pet sitter, house cleaner, housekeeper, and grounds caretaker. The bill redefines "Employee" to include all individuals employed by an employer "without regard to whether [the individual] … performs such services in exchange for a salary or wage[.]" The bill explicitly includes "interns" in this designation and broadens protections to potentially include trainees or temporary workers. Using these definitions, the bill extends the LAD's protections to include temporary workers, trainees, and interns, as well as domestic workers. To assess an adverse employment action in the case of unpaid interns, compensation will be compared to other similarly situated individuals performing substantially similar work, rather than compared to non-intern workers.
Importantly, the bill would also set or extend time periods in which certain actions regarding unlawful discrimination may or must be taken. Particularly noteworthy is that any person claiming a violation of the Law Against Discrimination may now bring suit within three years after the cause of such action has occurred, rather than the current two-year period.
Overall, the bill's proposed amendments would broaden protections under the Law Against Discrimination considerably, making the LAD an even stronger tool for guarding against discrimination and harassment in the workplace, in places of accommodation, and in housing.
For more information on the Law Against Discrimination, check out https://www.nj.gov/lps/dcr/downloads/fact_LAD.pdf.
En nuestra firma hablamos español. This blog is for informational purposes only. It does not constitute legal advice, and may not reasonably be relied upon as such. If you face a legal issue, you should consult a qualified attorney for independent legal advice with regard to your particular set of facts. This blog may constitute attorney advertising. This blog is not intended to communicate with anyone in a state or other jurisdiction where such a blog may fail to comply with all laws and ethical rules of that state of jurisdiction.