By:  Ty Hyderally, Esq., Jennifer Vorih, Esq. and Tom Daly.
S993 was passed into law in 2020, amending NJSA Chapter 13A, the Employer-Employee Relations Act (§§ 34:13A-1 – 34:13A-64). The new law, NJSA § 34:13A-29 ("Grievance procedures; binding arbitration"), subjects personnel decisions made by a board of education to challenges made through binding arbitration, and has been described as providing tenure-like protections for non-teaching staff members. The law provides non-teaching employees of local, county, and regional school boards the right to submit to binding arbitration any dispute regarding whether there is just cause for disciplinary action. Disciplinary action is expansively defined to include reprimands, withholding of increments, termination, non-renewal, expiration or lapse of an employment contract or term, or lack of continuation of employment, irrespective of the reason for the employer's action or failure to act, and irrespective of whether there is a contractual or negotiated provision. The places the burden of proof in the arbitration on the employer.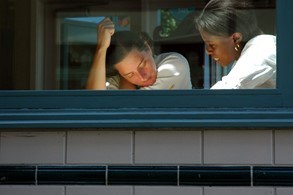 The New Jersey School Boards Association (NJSBA) long opposed the measure, and actually succeeded in getting the bill vetoed during the Christie administration. The NJSBA opposed the bill again in 2020, chiefly on the grounds that it would create tenure-like protections for noncertificated non-teaching staff members. The NJSBA argued that, under N.J.S.A. § 18A:27-4.1, renewals of employment contracts may only be granted upon the recommendation of a superintendent, with the approval of the board of education. The group also argued that courts have upheld that: local boards of education possess the initial right to decide whether or not to renew employment contracts of non-tenured noncertified staff members who are hired on fixed term contracts, and that the decision to not renew a fixed-term contract of such staff does not constitute discipline. See e.g., Donaldson v. Board of Educ. of North Wildwood, 65 N.J. 236, 320 (1974) (upholding a local board of education's discretionary power to not to renew an employment contract of untenured teacher but requiring that the board to provide a statement of reasons for not renewing as a safeguard against arbitrary exercise of its right); see also Buskey v. Board of Trs., Civ. No. A-3559-19, 2021 N.J. Super. Unpub. LEXIS 2875 (App. Div. Nov. 22, 2021) (finding a non-tenured school staff member had no right to continued employment after the expiration of her contract, without regard to "personal fault"). The NJSBA also cited economic rationales and claimed that extending binding arbitration to disciplinary matters involving non-teaching staff would adversely impact schools' budgets at a time when schools were under pressure to do more with less.
Fortunately for New Jersey workers, the group was unsuccessful in opposing the bill this time around, and the law went into effect immediately upon Governor Murphy signing it on August 13, 2020.
As we have seen, the current administration seems much more inclined to respect educators and prioritize protections for individual employees over the administrative costs and personnel autonomy of local schools' boards and districts. Governor Murphy won the New Jersey Education Association's (NJEA) endorsement for reelection as governor and has been openly pro-public education. The current administration has made their position clear through the passage of S993, and again with the passage (again, over NJSBA opposition) of S2303 which prevents a board of education from privatizing the work of its Educational Support Professionals while a collective bargaining agreement is in effect (NJSA § 34:13A-46, passed September 11, 2020).
En nuestra firma hablamos español. This blog is for informational purposes only.  It does not constitute legal advice, and may not reasonably be relied upon as such.  If you face a legal issue, you should consult a qualified attorney for independent legal advice with regard to your particular set of facts.  This blog may constitute attorney advertising.  This blog is not intended to communicate with anyone in a state or other jurisdiction where such a blog may fail to comply with all laws and ethical rules of that state of jurisdiction.