By:  Francine Foner, Esq. and Ty Hyderally, Esq.
New Jersey 's anti-discrimination law is one of the strongest such laws in the country. Yet it fails to protect a class of individuals who regularly face employment discrimination and harassment.  The New Jersey Law Against Discrimination (LAD) currently protects employees against discrimination based upon a broad range of categories: race, creed, color, national origin, ancestry, age, marital status, civil union status, domestic partnership status, affectional or sexual orientation, genetic information, pregnancy or breastfeeding status, sex, gender identity or expression, disability or atypical hereditary cellular or blood trait of any individual, or because of the liability for service in the Armed Forces of the United States, or because of the refusal to submit to a genetic test or make available the results of a genetic test to an employer. However, the LAD contains no express protections based upon weight or height. On June 2, 2022, a bill was introduced in the New Jersey Legislature which would add to this list "height and weight," "except in any circumstance in which the height or weight of an individual is a "bona fide occupational qualification."  (2022-2023 – NJ S2741).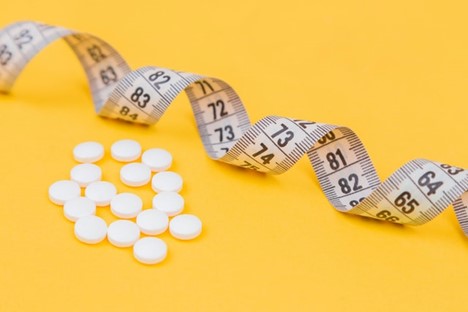 This amendment would supersede existing case law which has held that obesity alone is not recognized as a disability under the LAD. Rather, New Jersey courts have determined that only where an employee's obesity results in or contributes to some other medical issue, or the employer perceives that an employee is disabled due to a medical condition that caused him or her to be overweight, is the employee entitled to the protections of the LAD. See e.g., Alleyne v. N.J. Transit Corp., 2020 N.J. Super. Unpub. LEXIS 1686, *15-16, citing Dickson v. Community Bus Lines, 458 N.J. Super. 522 (App. Div. 2019); Schiavo v. Marina Dist. Dev. Co., LLC, 2019 N.J. Super. Unpub. LEXIS 1147, 2019 WL 2168783.
In contrast, New Jersey Courts have not squarely addressed whether an individual's height should be considered a protected category under the LAD. However, unless it is due to a disability or other protected category, it would likely not be protected under current case law.  A New York Court which considered the issue held that discrimination on the basis of "predisposing genetic characteristics" did not encompass discrimination based upon height, under the New York State Human Rights Law.  Peterson v City of New York, 36 Misc. 3d 1225(A), 1225A, 957 N.Y.S.2d 266, 266, 2012 N.Y. Misc. LEXIS 3733, *6, 2012 NY Slip Op 51472(U), 3, 2012 WL 3174116. The New York State Human Rights Law and the New York City Human Rights Laws, like the LAD, currently have no express protections for height or weight.
New York lawmakers have also introduced legislation which would make it unlawful to discriminate against an individual based upon weight alone. Originally introduced in 2018, this bill was re-introduced in the New York Legislature on January 11, 2021. If enacted, the New York law would prohibit discrimination based upon an individual's weight, "unless based upon a bona fide occupational qualification." (2021-2022 -A1851A)
Michigan is currently the only state that prohibits weight-based discrimination. There are also just a handful of cities in the United States which have passed laws protecting discrimination because of one's weight. Providing these protections for individuals whose appearance does not fit the mold is long overdue and certainly consistent with the goals of anti-discrimination laws. Hopefully New Jersey's bill will be enacted and serve as an impetus for other states to follow suit.
En nuestra firma hablamos español. This blog is for informational purposes only.  It does not constitute legal advice, and may not reasonably be relied upon as such.  If you face a legal issue, you should consult a qualified attorney for independent legal advice with regard to your particular set of facts.  This blog may constitute attorney advertising.  This blog is not intended to communicate with anyone in a state or other jurisdiction where such a blog may fail to comply with all laws and ethical rules of that state of jurisdiction.