By: Jennifer Weitz, Esq. and Ty Hyderally, Esq.
The coronavirus pandemic created enormous changes in how we live our daily lives, from wearing masks in public, to spending more time outdoors, to…the first unionized Amazon warehouse! On March 25, 2022, workers at Amazon's Staten Island, New York warehouse, known as JFK8, began to cast ballots to unionize, leading to a result that was characterized as "stunning" (by NPR) and "one of the biggest victories for organized labor in a generation" (the New York Times). And it all started with the pandemic.
In March of 2020, Christian Smalls, then a supervisor at JFK8, became concerned after seeing a coworker in the warehouse who was clearly sick. Smalls first pled with management to have the facility close for two weeks, but after management refused, Smalls staged a walkout protesting Amazon's poor safety conditions. Amazon responded by claiming that Smalls had violated its social distancing rules, and fired him.
After a failed union vote at Amazon's Bessemer, Alabama warehouse in March of 2021, Smalls and his friend Derrick Palmer, also an Amazon employee, decided to form a union. Calling it the Amazon Labor Union (ALU), they got to work organizing. Their first attempt requesting a vote failed, when the National Labor Relations Board (NLRB) determined that the ALU had not collected enough signatures to meet the 30% threshold needed for a vote. In the meantime, Amazon had begun to wage an aggressive anti-union campaign. Amazon hung giant "Just Say No" banners inside the warehouse, and even had Smalls arrested for trespassing when he delivered food to workers at the warehouse. The massive employer also spent $4.3 million on anti-union consultants. And, in much-publicized remarks, Amazon's general counsel described Smalls as "not smart or articulate." Despite all of this, to say nothing of the ALU's lack of infrastructure and experience, the new union prevailed.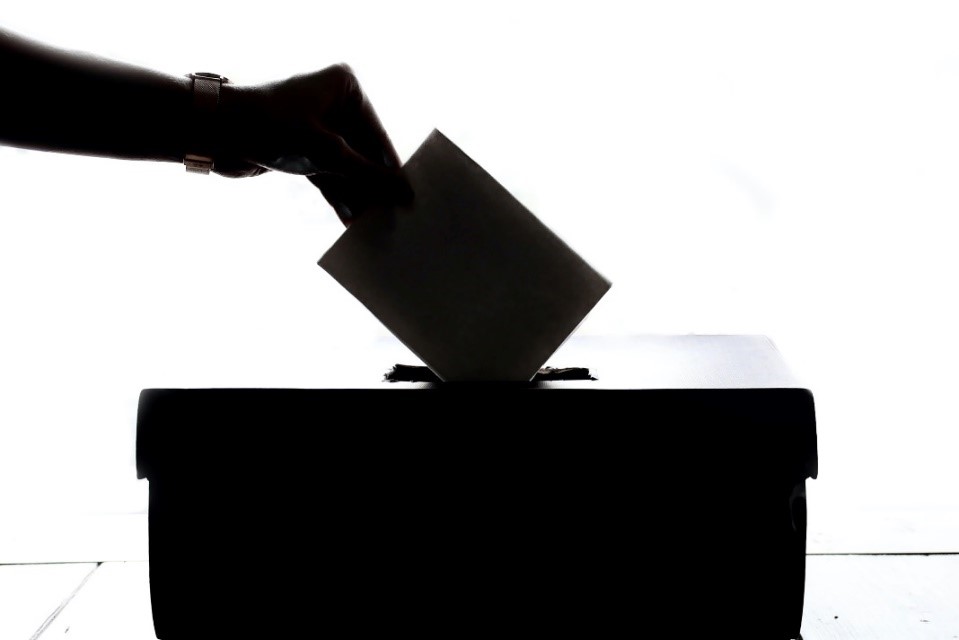 The ALU is demanding higher wages, longer breaks, paid sick leave, and paid time off for employees who are injured on the job. In addition, employees at Amazon warehouses across the country have voiced concerns over intrusive surveillance systems that capture their every move, as well as mind- and body-numbing productivity quotas. Perhaps unsurprisingly, Amazon's response to these concerns has been fairly tone-deaf. A report from Vice noted that, "In one of its most dystopian moves yet, Amazon is introducing tiny booths where its overworked warehouse employees can momentarily escape a job so grueling, many employees say they don't feel like they have enough time to even use the bathroom …What this looks like in reality is a coffin-sized booth in the middle of an Amazon warehouse where workers can use a computer to view 'mental health and mindful practices.'"
The ALU's Staten Island victory has created momentum for workers at other Amazon warehouses. After the NLRB ruled that Amazon's interference during the first vote at Bessemer warranted a new election, a second Alabama vote was held at the end of March. The ballots are currently being recounted due to the very close split (875 for and 993 against, a much narrower margin than the first time around) and the number of votes contested by both sides. As well, a second Staten Island facility, adjacent to JFK8, is set to hold elections at the end of this month.
While the ALU's victory has created questions regarding grassroots versus traditional organizing methods, the results are undeniable, and encouraging. Other unions, such as the Teamsters and the AFL-CIO, have also made unionization at Amazon a priority. For a company that reported revenue of $279.83 billion in North America in 2021 (an increase of 18.4% from 2020), Amazon would seem to have enough to pay and treat its workers fairly.
The ALU's achievement is the latest in a series of labor efforts, including the unionization of two Starbucks locations in Buffalo, New York, as we reported previously: https://www.employmentlit.com/2022/03/03/wake-up-and-smell-theretaliation/
Given Amazon's dominance in the workplace, the unionization at JFK8 (and potentially elsewhere) has the potential to improve the lives of thousands. We vote yes to that.
For information on the ALU, click here: https://www.amazonlaborunion.org/
To read the Vice report, click here: https://www.vice.com/en/article/wx5nmw/amazon-introduces-tiny-zenbooths-for-stressed-out-warehouse-workers
For more information on the growth of warehouse locations in New Jersey, click here: https://www.employmentlit.com/2022/01/06/the-explosive-growth-in-new-jersey-based-warehouse-operations-means-workers-require-job-protections/
En nuestra firma hablamos español. This blog is for informational purposes only.  It does not constitute legal advice and may not reasonably be relied upon as such.  If you face a legal issue, you should consult a qualified attorney for independent legal advice with regard to your particular set of facts.  This blog may constitute attorney advertising.  This blog is not intended to communicate with anyone in a state or other jurisdiction where such a blog may fail to comply with all laws and ethical rules of that state of jurisdiction.