By: Francine Foner, Esq. and Ty Hyderally, Esq.
Back in May 2018, we reported on Governor Phil Murphy's creation of the Employee Misclassification Task Force, aimed at reviewing and preventing misclassification of New Jersey employees as independent contractors. (https://www.employmentlit.com/2018/05/18/n-j-governor-makes-worker-misclassification-a-priority/). The culmination of this Task Force's efforts are four pieces of legislation aimed at preventing New Jersey employees from being misclassified as independent contractors, signed into law by Governor Murphy on July 8, 2021.
When an employee is misclassified as an independent contractor, the employee is deprived of various employee benefits, such as the right to earn minimum wage and overtime, workers' compensation, unemployment, earned sick leave, job-protected family leave, temporary disability, equal pay and discrimination.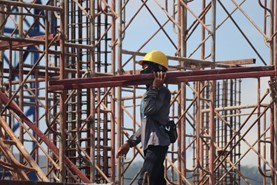 As Governor Murphy explained in his press release announcing the legislation, "Workers who are misclassified as independent contractors miss out on fair wages and benefits. These business practices are unfair, abusive, and illegal and they cannot be tolerated. Today's action will give the state more tools to root-out and prevent misclassification. I am honored to sign these bills today on behalf of New Jersey's workers." https://nj.gov/governor/news/news/562021/ approved/20210708a.shtml.
The four-bill package includes: (1) a measure to increase enforcement of employee misclassification and stop-work order laws (A-5890/S-3920); (2) creation of the new "Office of Strategic Enforcement and Compliance" in the New Jersey Department of Labor and Workforce Development (DOL) (A-5891/S-3921); (3) a law intended to streamline identification of employee misclassification (A-5892/S-3922); and (4) creation of a Statewide database of certified payroll information for public works projects (A-1171/S-1260).
According to the Office of the Governor, a 2018 DOL audit "found more than 12,300 cases of workers being misclassified, resulting in more than $460 million in underreported gross wages and $14 million in lost state unemployment and temporary disability contributions. The audit covered just 1 percent of businesses, suggesting that the real cost of misclassification is much, much higher." Id.
The new laws will hopefully have a significant impact on reducing the incidence of unlawful misclassifications, resulting in more New Jersey employees receiving the benefits and wage protections to which they are lawfully entitled. Additionally, having a public and easily accessible data base of payroll certifications should help to ensure that workers who work on public contracts will be properly compensated at the applicable prevailing wage rates.
As observed by Labor Commissioner Robert Asaro-Angeo "The action taken by the Governor here today will only bolster New Jersey's workforce — the employees who deserve the protections put in place for them – and the employers who play by the rules and properly classify their workers." Id.
En nuestra firma hablamos español. This blog is for informational purposes only. It does not constitute legal advice, and may not reasonably be relied upon as such. If you face a legal issue, you should consult a qualified attorney for independent legal advice with regard to your particular set of facts. This blog may constitute attorney advertising. This blog is not intended to communicate with anyone in a state or other jurisdiction where such a blog may fail to comply with all laws and ethical rules of that state of jurisdiction.