By: Jennifer Weitz, Esq. and Ty Hyderally
New Jersey's Law Against Discrimination provides robust protections to residents of the state against discrimination in the workplace and elsewhere. N.J.S.A. 10:5-12 spells out the types of unlawful employment practices that are prohibited under the LAD, and New Jersey courts have applied the LAD broadly, noting that the statute is intended to change "existing standards of conduct" for the better. Despite this, sexual harassment continues to pervade New Jersey's political culture, defying the standard workplace policies that employees might otherwise rely upon, therefore making it harder to address and eliminate.
A bill currently working its way through the Legislature aims to change this "toxic climate." Senate Bill 3389, sponsored by Senators Loretta Weinberg and Vin Gopal, seeks to prevent and remediate discrimination and harassment in political campaign committees and political organizations. The bill would require the adoption of and training on an anti-discrimination and anti-harassment policy by candidate committees, joint candidates committees, political party committees, and continuing political committee.
(As per N.J.S.A. 19:44A-3, "candidate committee" means a committee established pursuant to subsection a. of section 9 of P.L.1973, c.83 (C.19:44A-9) for the purpose of receiving contributions and making expenditures. "Joint candidates committee" means a committee established pursuant to subsection a. of section 9 of P.L.1973, c.83 (C.19:44A-9) by at least two candidates for the same elective public offices in the same election in a legislative district, county, municipality or school district, but not more candidates than the total number of the same elective public offices to be filled in that election, for the purpose of receiving contributions and making expenditures. "Political party committee" means the State committee of a political party, as organized pursuant to R.S.19:5-4, any county committee of a political party, as organized pursuant to R.S.19:5-3, or any municipal committee of a political party, as organized pursuant to R.S.19:5-2. Lastly, "continuing political committee" means any group of two or more persons acting jointly, or any corporation, partnership, or any other incorporated or unincorporated association, including a political club, political action committee, civic association or other organization, which in any calendar year contributes or expects to contribute at least $5,500 to the aid or promotion of the candidacy of an individual, or of the candidacies of individuals, for elective public office, or the passage or defeat of a public question or public questions, and which may be expected to make contributions toward such aid or promotion or passage or defeat during a subsequent election, provided that the group, corporation, partnership, association or other organization has been determined to be a continuing political committee under subsection b. of section 8 of P.L.1973, c.83 (C.19:44A-8). The term "continuing political committee" shall not include a "political party committee," a "legislative leadership committee," or an "independent expenditure committee," all of which are defined elsewhere in the subsection.)
Importantly, the bill would also provide a process for bringing confidential complaints of discrimination or harassment through the establishment of an independent Office on Discrimination and Harassment Prevention ("ODHP"). The ODHP will be tasked with promulgating a policy that meets the requirements of the bill, which will apply whether or not the prohibited conduct occurs in the office. Additionally, the bill would also apply to electronic transmissions.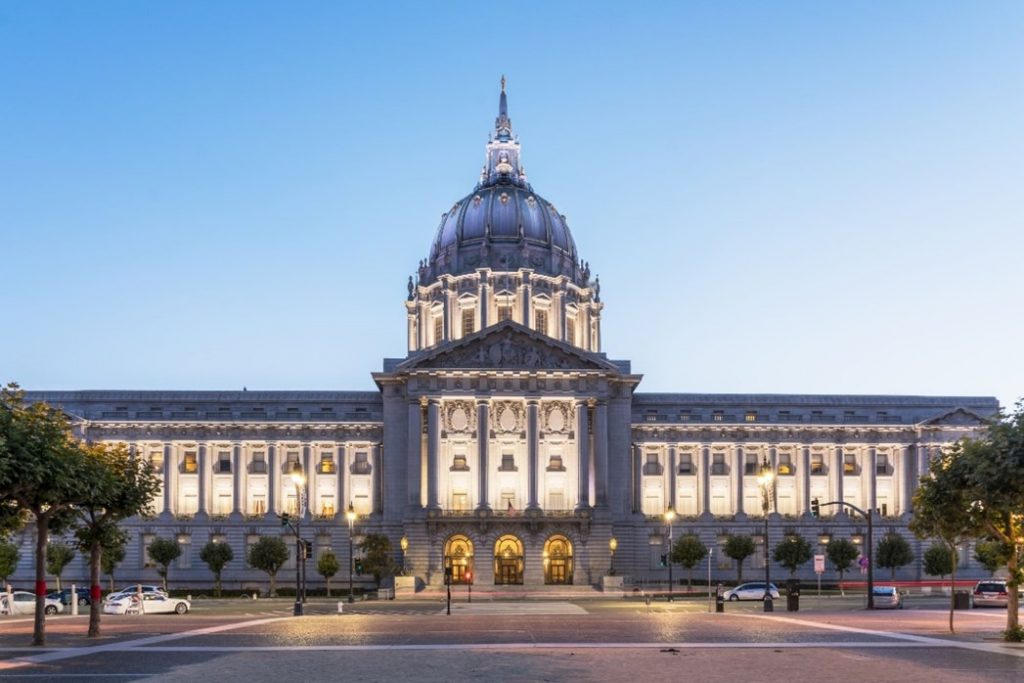 The sponsors of the bill were careful to state that anyone who submits a complaint under the proposed act may still file a complaint with other agencies that investigate discrimination or harassment claims, such as New Jersey's Division on Civil Rights and the United States Equal Employment Opportunity Commission. As well, the bill does not prohibit an individual who files a complaint under the act from also seeking remedies in court. Thus, an individual could file a complaint with the ODHP and still elect to pursue remedies under the LAD, or any other applicable statute. The ODHP's investigation of a complaint would serve to bolster any other actions taken by a complainant.
In this way, the bill reflects the nature of working for a political committee or campaign. The legislative findings note that "the practice of politics is conducted in a fluid sphere of political campaigns, party organizations, and the after-hours intersection of politics, government, lobbying and advocacy where traditional human resource policies and protections often do not apply or do not exist."
In the frenzied news cycle of the past few years, much reporting has been done on sexual harassment in politics, in the former presidential administration as well as in other high-profile political campaigns and offices. This bill aims to shine a spotlight on a sector that, as the bill notes, has "a vested interest in suppressing, hiding or ignoring allegations of sexual misconduct to avert political damage or preserve personal power and control."
The bill was approved unanimously by the New Jersey State Senate on June 30, 2021. It is now headed to the Assembly, as A5354, where it seems to have a good chance of passing and landing on Governor Murphy's desk. If so, it will join the LAD as yet another protection for New Jersey employees, and a reminder that all employers have an obligation to create and maintain a workplace that is free of harassment and discrimination.
En nuestra firma hablamos español. This blog is for informational purposes only. It does not constitute legal advice, and may not reasonably be relied upon as such. If you face a legal issue, you should consult a qualified attorney for independent legal advice with regard to your particular set of facts. This blog may constitute attorney advertising. This blog is not intended to communicate with anyone in a state or other jurisdiction where such a blog may fail to comply with all laws and ethical rules of that state of jurisdiction.