By: Jennifer Weitz, Esq., and Ty Hyderally, Esq.
How many instances of offensive speech are needed to claim a hostile workplace environment under the LAD? If the person uttering the offensive words is in a supervisory role, two instances are enough to defeat an employer's motion for summary judgment, according to the New Jersey Supreme Court. In the recently decided case of Rios v. Meda Pharm., Inc., 2021 N.J. LEXIS 553, Chief Justice Rabner, writing for a unanimous Court, noted that "a rational jury could conclude the demeaning and contemptuous slurs, allegedly uttered by a direct supervisor, were sufficiently severe or pervasive to create a hostile work environment in violation of the Law Against Discrimination…" Id. at *3. The Supreme Court reversed the Appellate Division and remanded the case for trial. Id.
Plaintiff Armando Rios, a Hispanic man, was hired by Defendant Meda Pharmaceutical as the Director of Brand Marketing. Tina Cheng-Avery was his direct supervisor. Rios alleged that a month after he started, he was in Cheng-Avery's office when he mentioned that he and his wife were looking for a new home. Cheng-Avery responded that "it must be hard for a Sp—to have to get FHA [Federal Housing Administration] loans." (According to the opinion, Rios paraphrased Cheng-Avery's words.) No one else was present in the office when the alleged remark was made.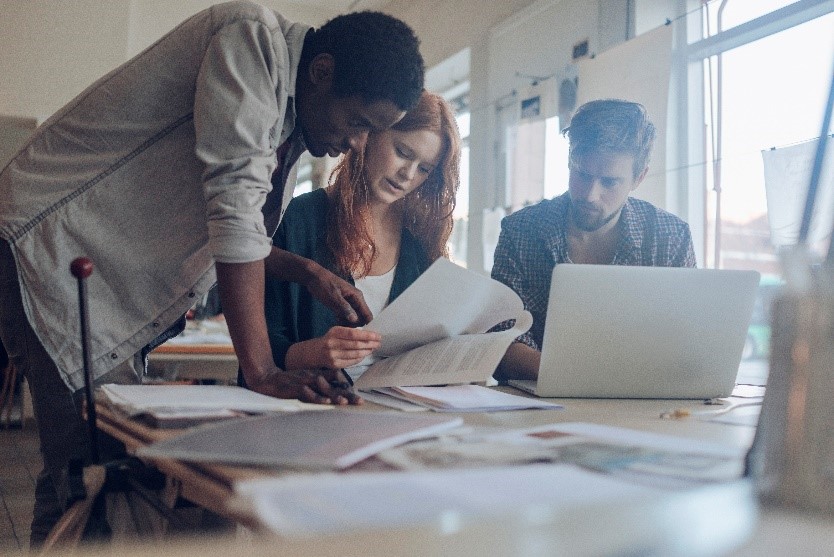 A few weeks later, Rios and Cheng-Avery were casting actresses for a television commercial featuring a Meda product. Rios claimed that Cheng-Avery told him that one of the actresses "would work" for the commercial "if she didn't look too Sp—ky."
Rios went to his company's HR department after each incident and reported the comments. Rios claimed that the HR director with whom he spoke was dismissive and did not take any notes. Making corroboration more difficult, the director passed away a few years later, before he could be questioned.
While Rios worked at Meda, there was a policy for employees who felt they had been discriminated against. The policy required the employee to immediately (emphasis in the original) report the alleged violation to any one of a group of specific senior employees, depending on who the employee felt most comfortable approaching. Rios claimed he followed this policy by going to HR, but he declined to make a written complaint out of a fear of retaliation.
The year after the alleged comments were made, Rios was put on probation by Cheng-Avery due to his poor job performance. A month later, he was put on a performance improvement plan. His job performance continued to lag, until he was fired three months later. Cheng-Avery insisted that her decision to fire Rios was based on his job performance and "had nothing to do with his national origin or gender." Id.at *5.
The following year, in 2017, Rios filed a complaint alleging a violation of the LAD by creating a hostile work environment. Rios only specified the two comments as evidence of the "ongoing and severe daily harassment and … national origin discrimination perpetuated by" Cheng-Avery. Id. Neither the trial court nor the Appellate Division thought the two comments were sufficiently severe or pervasive to create a hostile work environment. However, the Supreme Court pointed out that the standard for evaluating a hostile work environment claim "focuses on the harassing conduct itself and 'not its effect on the plaintiff or on the work environment.'" Id. at *12 (internal cites omitted).
The Court explained that the incidents involved in a claim of this sort have an exponential effect, so that "the impact of the separate incidents may accumulate, and … the work environment created may exceed the sum of the individual episodes." Id. at *11. The Court also recognized that "in rare and extreme cases, a single incident can also create a hostile work environment." Id. The Court further noted that "an unambiguously demeaning racial message … can be sufficiently severe to establish a claim even if used only once." Id. The Court added that "the severity of a remark can be 'exacerbated' when it is uttered by a supervisor." Id. A supervisor is supposed to "prevent, not create, a hostile atmosphere." Id. at *12. Therefore, the Court reasoned, harassing behavior is more impactful when coming from a supervisor than from another employee. Id. Finally, the Court pointed out that the objective standard used to evaluate a hostile work environment claim has evolved; what once might have been considered acceptable workplace behavior is probably not any longer. Therefore, "for a hostile work environment claim based on offensive comments directed to a Hispanic employee, the remarks must be viewed from the perspective of a reasonable Hispanic person in the plaintiff's position." Id. at *13.
Returning to the question before it, the Court concluded that the lower courts erred in granting summary judgment to Meda, as a rational factfinder could have found, based on the evidence presented, that the alleged slurs directed to Rios were sufficiently severe to create a hostile work environment. Therefore, Rios should be allowed to present his claims to a jury.
The Court reiterated the "highly insulting nature" of the first slur, and the "troubling message" behind the second slur. Id. at *16. That these remarks were made by Rios's supervisor "compounded [their] severity." Id. at *17. And when Rios reported the behavior to his former employer's HR department, they did nothing, which could convey to a reasonable Hispanic employee "an attitude of prejudice…." Id. Considering the evidence in the light most favorable to Rios, the Court found that the claim "was entitled to survive summary judgment and proceed to a jury." Id. at *18. The Court was careful to note that it was not offering an opinion on the outcome of the case, only that the evidence created a genuine issue of material fact.
The big takeaway is that in evaluating a hostile work environment claim, it is quality, perhaps more than quantity, that matters. While this case has to work its way back through the courts, the message sent by the New Jersey Supreme Court is clear—there is no such thing as "de minimus" when it comes to prohibited speech.
En nuestra firma hablamos español. This blog is for informational purposes only. It does not constitute legal advice, and may not reasonably be relied upon as such. If you face a legal issue, you should consult a qualified attorney for independent legal advice with regard to your particular set of facts. This blog may constitute attorney advertising. This blog is not intended to communicate with anyone in a state or other jurisdiction where such a blog may fail to comply with all laws and ethical rules of that state of jurisdiction.