By: Jennifer Vorih, Esq., and Ty Hyderally, Esq.
New Jerseyans may have heard of a private school in Florida which recently announced a policy against teachers receiving the COVID vaccine. The Centner Academy, a private school in Miami, recently asked teachers who had not yet had gotten the "injection" to avoid doing so until the end of the school year, and possibly after that. The school's co-founder, Leila Centner, wrote in a letter to parents, "It is our policy, to the extent possible, not to employ anyone who has taken the experimental COVID-19 injection until further information is known." According to Centner, the school is "100% in favor of personal Health Freedom and "my body, my choice"." Inexplicably, Centner went on to state that the "only reason we are making this decision now is because of the potential impact of one person's personal health decision on many other students and faculty."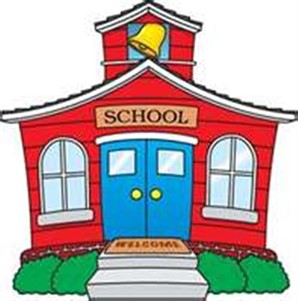 The question arises, then, whether it is legal for an employer to fire an employee for getting vaccinated. In New Jersey, the answer is "probably not." Because we are in a pandemic, protecting public health and minimizing the spread of COVID-19 are of utmost importance. Given the multitude of Executive Orders issued by Governor Phil Murphy, there can be no doubt that ending the pandemic is in line with a clear mandate of public policy concerning public health. In addition, New Jersey has a COVID-19 Information Hub (https://covid19.nj.gov/pages/vaccine), which contains the following statement:
COVID-19 vaccines are safe and highly effective at preventing you from getting sick. They are one of the most important tools to ending the COVID-19 pandemic and getting back to what you love.
An employee could object to her employer's policy of discouraging employees from becoming vaccinated by speaking out, or refuse to participate in such a policy or practice by getting vaccinated.  If the employer fired such an employee in retaliation for her objection to or refusal to participate in its anti-vaccination policy, such a termination would be in violation of the New Jersey Conscientious Employee Protection Act (CEPA).  CEPA provides that
New Jersey law prohibits an employer from taking any retaliatory action against an employee because the employee
…
Objects to, or refuses to participate in, any activity, policy or practice which the employee reasonably believes
…
is incompatible with a clear mandate of public policy concerning the public health
While we are unaware of any New Jersey employers threatening to terminate employees for getting vaccinated, it is good to know that CEPA offers protection to New Jersey employees faced with such a situation.
For a discussion on whether a New Jersey employer can force its employers to get vaccinated, please see our earlier blog: https://www.employmentlit.com/2021/02/25/can-your-employer-force-you-to-take-the-covid-19-vaccine/.
En nuestra firma hablamos español. This blog is for informational purposes only. It does not constitute legal advice, and may not reasonably be relied upon as such. If you face a legal issue, you should consult a qualified attorney for independent legal advice with regard to your particular set of facts. This blog may constitute attorney advertising. This blog is not intended to communicate with anyone in a state or other jurisdiction where such a blog may fail to comply with all laws and ethical rules of that state of jurisdiction.