By: Francine Foner, Esq. and Ty Hyderally, Esq.
Federal and state wage laws are designed to ensure that employees who are covered by the wage laws are paid their proper wages by their employers. The wage laws set minimum wages, overtime rules and rates, and provide penalties for employers who fail to pay and/or underpay their non-exempt employees, i.e., those employees who are entitled to the wage laws' protections. But just who is an employee who is entitled to wage law protection and who is an "independent contractor" who is not protected by the wage laws? That has long been a bone of contention and the subject of much litigation.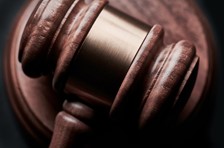 Generally, whether an employee is an "independent contractor" as opposed to an "employee," is evaluated based upon consideration multiple factors, many of which are related to the degree of control that an employer exercises over the worker. Thus, this is a highly fact-sensitive inquiry that is decided on a case-by-case basis.
However, a recent decision by the Pennsylvania United States District Court may bode well for increasing wage protections for improperly classified New Jersey workers, as well as those in Pennsylvania and Maryland. This month, a class of Tasty Baking Co., d/b/a Tastykake (Tasty) distributors in New Jersey, Pennsylvania and Maryland, obtained preliminary approval of a proposed $3.15 million class-action settlement based upon the premise that Tastykake misclassified them as independent contractors. In Caddick v. Tasty Baking Co., 2021 U.S. Dist. LEXIS 70016 (E.D. Pa., April 12, 2021), the individuals representing the class of distributors (Class Representatives), entered into contracts with Tasty to purchase distribution rights to sell and distribute Tasty products to customers. The Class Representatives alleged that they were not independent contractors, but rather, employees entitled to overtime and other benefits of being employees, and also had been subject to improper pay deductions because of the misclassification.
Those factors which the Class Representatives contended supported that they should have been classified as employees include that Tasty exerts significant control over the distributors' work, such as "determining product prices, negotiates with retail customers regarding pricing and merchandising, adjusts orders, and dictates how distributors stock shelves and participate in marketing initiatives." Id. at *2. The Class Representatives eps further alleged that "Tasty pays distributors based on a 'complicated system' in which distributors purchase the products from Tasty at prices that Tasty sets. Once a distributor sells the products to the customer, the distributor receives credit for the products' ultimate sale price, plus a commission if applicable." Id. at *2-3. The Class Representatives also argued that Tasty and store customers were involved in the price negotiation, not the distributors.
Their arguments were persuasive enough to negotiate and secure preliminary court approval of this substantial class-action settlement.  The Court agreed to preliminarily approve the proposed settlement, as long as the parties agree to modify the confidentiality provision to permit the plaintiffs to discuss the terms of the settlement with other Tasty distributors.  The Court added this qualification to be consistent with the central purpose of the federal Fair Labor Standards Act (FLSA) of providing a remedy for the unequal bargaining power between employers and employees.
This settlement is good news for New Jersey employees who are improperly classified as independent contractors, as it may cause New Jersey employers to take another look at their employee classifications. If you think you may have been improperly classified as an independent contractor, feel free to give our office a call for a free phone consultation.
En nuestra firma hablamos español. This blog is for informational purposes only. It does not constitute legal advice, and may not reasonably be relied upon as such. If you face a legal issue, you should consult a qualified attorney for independent legal advice with regard to your particular set of facts. This blog may constitute attorney advertising. This blog is not intended to communicate with anyone in a state or other jurisdiction where such a blog may fail to comply with all laws and ethical rules of that state of jurisdiction.