By: Nina Lucibello, Chantal N. Guerriero, Esq. and Ty Hyderally, Esq.
Since the beginning of the COVID-19 pandemic, hate crimes against Asian Americans have drastically risen.  In fact, an analysis released by the Center for the Study of Hate and Extremism at California State University, San Bernardino revealed that Asian American directed hate crimes have surged 149% in 2020, while overall hate crimes have dropped 7%. Hawaii Democratic Senator Mazie Hirono, introduced the COVID-19 Hate Crimes Act (the "Act") in response to the drastic increase in Asian American hate crimes, including the shootings of six Asian women in Atlanta on March 16, 2021.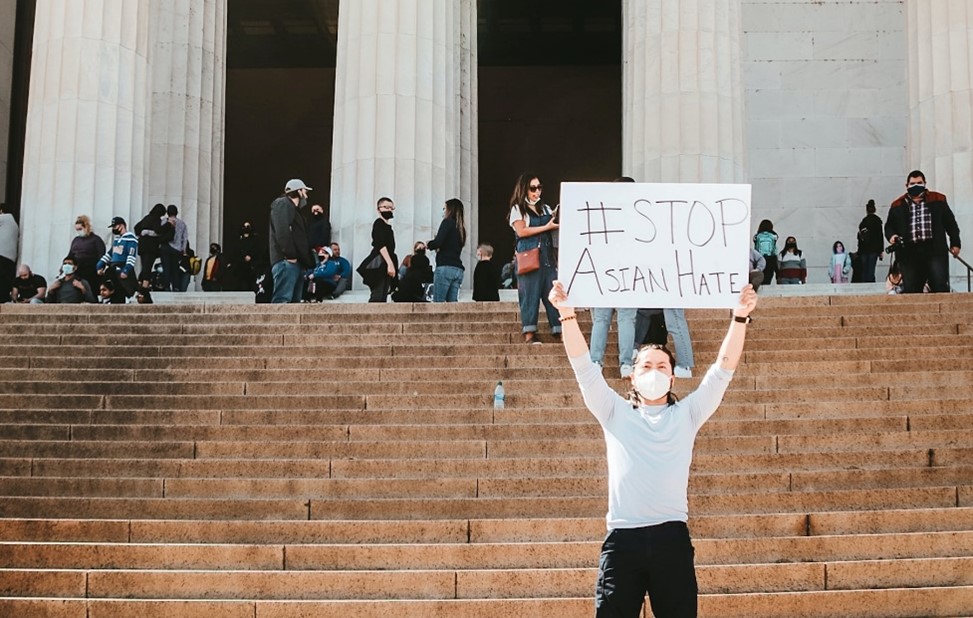 The Act was recently passed by the Senate on April 26, 2021, by a vote of 94-1. This overwhelming majority approval makes it clear just how serious hate crimes directed towards Asian Americans have become over the past year.  In order to become law, the Act must pass the House of Representatives and be signed by President Biden.  Regardless, the Senate's approval is a step in the right direction towards preventing Asian American hate crimes.
The Act defines Covid-19 hate crime as a violent crime that is motivated by two things: (1) the actual or perceived characteristic (e.g., race or ethnicity) of any person, and (2) the actual or perceived relationship to the spread of COVID-19 of any person because of that characteristic. Covid-19 Hate Crimes Act, S. 937, 117th Cong.  However, even though the Act is focused on violent, physical crimes, those who are subjected to non-violent forms of discrimination and harassment still have rights.
The Asian Pacific American Labor Alliance ("APALA") found that from the start of the pandemic, more than two (2) million Asian American and Pacific Islander workers reported an increase in xenophobic and racial discrimination in the workplace. This kind of behavior is prohibited by the New Jersey Law Against Discrimination ("LAD"). The LAD prohibits discrimination and harassment based on actual or perceived race, religion, national origin, gender, sexual orientation, gender identity or expression, disability, and other protected characteristics. N.J.S.A. 10:5-1 et seq.
Accordingly, many cases have been ruled in favor of Plaintiffs of Asian descent, who experienced acts of discrimination and harassment in the workplace. For instance, in Kui v. Bergen County Prosecutor's Office, Plaintiff, an Asian-American female, alleged that her supervisor repeatedly made racially and stereotypically offensive comments to her and mocked her Asian heritage. The Superior Court of New Jersey found that Plaintiff had successfully alleged a pattern of non-discrete acts which, when viewed cumulatively, constituted a hostile work environment in violation of the LAD. While this is just one of many cases, it shows that when legal action is taken, courts recognize the severity of racial discrimination and harassment and aim to prohibit this kind of behavior.
To combat and bring awareness of instances like the above, under the Act, a designated officer or employee of the Department of Justice ("DOJ") would be required to facilitate the expedited review of COVID-19 (i.e., coronavirus disease 2019) hate crimes. The DOJ would also issue guidance to state and local law enforcement agencies on how to establish online hate crime reporting processes in multiple languages and expand culturally competent education campaigns, as well as issue guidance on best practices for mitigating racially discriminatory language in describing the COVID-19 pandemic.
Hopefully, the COVID-19 Hate Crimes Act will further awareness and lower the amount of Asian American hate crimes occurring today. The Senate's passing of this Act is just one step in the right direction, but the overwhelming majority vote depicts Congress's cohesive effort to put an end to this behavior.
En nuestra firma hablamos español. This blog is for informational purposes only. It does not constitute legal advice, and may not reasonably be relied upon as such. If you face a legal issue, you should consult a qualified attorney for independent legal advice with regard to your particular set of facts. This blog may constitute attorney advertising. This blog is not intended to communicate with anyone in a state or other jurisdiction where such a blog may fail to comply with all laws and ethical rules of that state of jurisdiction.