By: Jennifer Vorih, Esq., and Ty Hyderally, Esq.
The New Jersey Supreme Court recently affirmed that an employer must pay for medical marijuana prescribed for its former employee due to a Workers Compensation injury. Hager v. M&K Constr., 2021 N.J. LEXIS 332. Vincent Hager was severely injured in 2001, while working for M&K Construction. He has required surgery and years of treatment, including opioid medication, as a result of being thrown through the air and landing on his back due to a mishap with a cement truck. Until 2016, M&K disputed its Workers Compensation liability for Hager's injury. From 2016 to 2018, a Workers Compensation trial was held to determine Hager's injury and medical benefits.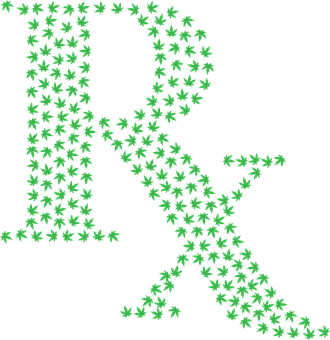 The Workers Compensation Court heard the testimony of medical experts and found that medical marijuana and opioids were Hager's only options for pain management. Hager and a medical expert testified Hager had stopped using opioids after only a month of using medical marijuana. The Court determined that "marijuana is the clearly indicated option," and ordered M&K to pay for the treatment. Id., at 7. It dismissed M&K's claim that, like private health insurers or government medical benefit programs, it could not be made to reimburse for medical marijuana. Id., at 8. The Court also found that Hager had a "65% permanent partial total disability." Id. (internal citation omitted).
The Appellate Division affirmed the Workers Compensation Court decision, as well as its finding of 65% permanent partial total disability. In so doing, the Court held that New Jersey's Jake Honig Compassionate Use Medical Cannabis Act ("Compassionate Use Act") did not require M&K to violate the federal Controlled Substances Act ("CSA") by possessing, manufacturing, or distributing marijuana. Id. The Court also rejected M&K's claims that complying with the Workers Compensation Court Order would subject it to aider and abettor liability, as M&K did not have the specific intent required for such liability. Likewise, the Appellate Division rejected M&K's claim that it should be exempt from paying for Hager's medical marijuana treatment, as private health insurers are under the Compassionate Use Act. Lastly, the Court found that medical marijuana constituted reasonable and necessary treatment for Hager. Id., at 9.
The New Jersey Supreme Court, in an opinion issued April 13, 2021, affirmed the Appellate Division decision. After thorough review, the Court held that: (1) M&K did not meet the requirements of the Compassionate Use Act's reimbursement exception, (2) medical marijuana treatment was reasonable and necessary for Hager, and (3) M&K did not face a credible threat of federal criminal aiding-and-abetting or conspiracy liability. The Court ordered M&K to reimburse the costs for and those reasonably related to Hager's prescribed medical marijuana.
This decision is good news for employees injured on the job, who may benefit from medical marijuana. Vincent Hager's tenacity and commitment to his health, demonstrated by his ability to wean off of opioid medication, flies in the face of M&K's unwillingness to face its liability, denying responsibility for 15 years and then grasping at every possible argument to keep it from paying for Hager's treatment for the horrendous injury he suffered at work.
En nuestra firma hablamos español. This blog is for informational purposes only. It does not constitute legal advice, and may not reasonably be relied upon as such. If you face a legal issue, you should consult a qualified attorney for independent legal advice with regard to your particular set of facts. This blog may constitute attorney advertising. This blog is not intended to communicate with anyone in a state or other jurisdiction where such a blog may fail to comply with all laws and ethical rules of that state of jurisdiction.