By: Chantal N. Guerriero, Esq. and Ty Hyderally, Esq.
Although the induction of the Biden administration was just last week, the new administration has swiftly set out to deliver on the many promises that it has made in the months leading up to inauguration day. Specifically, the administration has pledged to follow through on addressing important national issues, including the COVID-19 Pandemic, climate change, and the pursuit of equal rights and opportunity for U.S. Citizens. Yesterday, President Biden delivered on his promise, and signed an Executive Order overturning Trump's prior ban on the ability for transgender individuals to serve in the U.S. military.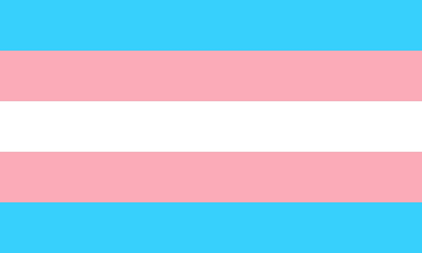 In remarking on the Order, President Biden tweeted, "It's simple: America is safer when everyone qualified to serve can do so openly and with pride." Prior to Biden's signing, many transgender people were forced to drop out of the military as a result of the ban. In 2019, the Supreme Court voted to allow the military ban, and noted that the various cases in lower courts challenging the policy could proceed.
In support of the ban, the Trump administration had baldly stated that the inclusion of transgender people in the military, including providing them with medical care, caused negative impacts on morale, readiness, and unit cohesion. Aside from this bald assertion, the four chiefs of staff for the service branches of the military offered testimony contradicting this, stating that the inclusion of transgender people caused no issues.
In effect, no concrete evidence was presented to refute the allegation that the ban was in fact motivated by a discriminatory animus against transgender people.
On the state level, the New Jersey Law Against Discrimination protects individuals from discrimination and retaliation based on protected characteristics. Such protected characteristics include gender identity and/or expression as well as sexual orientation. What this effectively means is, a transgender person may not be discriminated or retaliated against because of their transgender status. Examples of discrimination and retaliation in the workplace setting include failure to hire, failure to promote, discriminatory workplace policies, unwarranted discipline, and wrongful termination. An employer may refute a discrimination claim by proffering a legitimate, non-discriminatory reason for its actions, but the claim cannot be based on a bald assertion alone. Rather, some evidence must be presented such that a genuine issue of material fact is created. See, e.g., Beatty v. Farmer, 366 N.J. Super. 69 (2004). The key takeaway is, an employer policy or practice which purports to treat transgender individuals differently than non-transgender individuals must be proven to be based on a legitimate, non-discriminatory purpose. The failure of an employer to prove this gives impacted employees an opportunity to make a successful showing of unlawful discrimination.
En nuestra firma hablamos español. This blog is for informational purposes only. It does not constitute legal advice, and may not reasonably be relied upon as such. If you face a legal issue, you should consult a qualified attorney for independent legal advice with regard to your particular set of facts. This blog may constitute attorney advertising. This blog is not intended to communicate with anyone in a state or other jurisdiction where such a blog may fail to comply with all laws and ethical rules of that state of jurisdiction.