By Francine Foner, Esq., and Ty Hyderally, Esq.
With the election of Joe Biden, and the Democrats having regained control of the Senate, a number of federal laws are anticipated to be enacted which will positively impact employees across the nation, including New Jersey employees. Among these are laws that will largely eliminate certain types of agreements that have long been used by New Jersey employers to the detriment of their employees.
During 2020, the New Jersey Supreme Court upheld the validity of mandatory arbitration agreements in the employment context, including those requiring arbitration of class actions, and even if sent to and signed by employees electronically. Arafa v. Health Express Corp., 243 N.J. 147 (2020); Skuse v. Pfizer, Inc., 244 N.J. 30 (2020). Consistent with this legal trend, some New Jersey business associations have sought a declaration from the New Jersey District Court that mandatory employment arbitration agreements are enforceable. New Jersey Civil Justice Institute, et al. v. Grewal, (3:19-cv-17518). That lawsuit, which is currently pending, seeks to invalidate a section of a recently enacted amendment to the New Jersey Law Against Discrimination which prohibits pre-dispute employment arbitration agreements.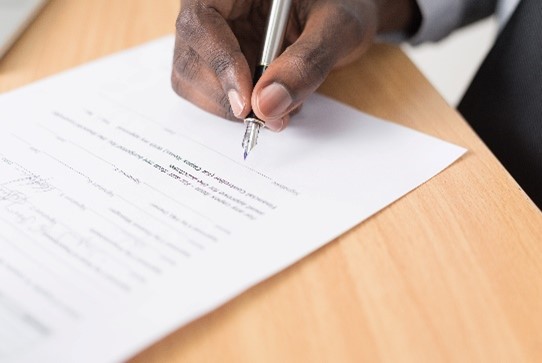 However, compulsory pre-dispute employment arbitration agreements may soon be a thing of the past – in New Jersey and across the country.  In the near future, state and federal employers in New Jersey may have to comply with the federal Forced Arbitration Injustice Repeal Act ("FAIR Act"), or some amended version of the proposed law.  This bill, which passed the House on September 20, 2019, prohibits a pre-dispute arbitration agreement from being valid or enforceable if it requires arbitration of an employment, consumer, antitrust, or civil rights dispute.  According to the Biden-Harris Campaign's website, the Biden administration is in favor of legislation which would eliminate mandatory employment arbitration agreements and class action waivers.  As the campaign's platform states, "[s]ixty million workers have been forced to sign contracts waiving their rights to sue their employer and nearly 25 million have been forced to waive their right to bring class action lawsuits or joint arbitration.  These contracts require employees to use individual, private arbitrations when their employer violates federal and state laws.  Biden will enact legislation to ban employers from requiring their employees to agree to mandatory individual arbitration and forcing employees to relinquish their right to class action lawsuits or collective litigation." (https://joebiden.com/empowerworkers/).
Another type of contract that many New Jersey employers require their employees to sign is a non-compete agreement. In New Jersey, restrictive covenants and non-compete provisions are regularly upheld, subject to analysis based upon three factors: whether the employer has a reasonable legitimate interest, whether the employee will suffer undue harm, and whether the agreement is in the public interest.  ADP, LLC v. Pittman, 2019 U.S. Dist. LEXIS 181274, *26, citing Rafferty, ADP, LLC v. Kusins, 460 N.J. Super. 368, cert. denied, 2020 N.J. LEXIS 86, and Solari Industries, Inc. v. Malady, 55 N.J. 571, 576 (1970).  While New Jersey Courts generally uphold the restrictions, if they are overbroad, Courts will "blue pencil" the restrictions and non-compete provisions to narrow them to a reasonable duration, area and scope.  ADP, LLC v. Trueira, 2019 U.S. Dist. LEXIS 181537, *42-45.  This too may be a thing of the past, if Biden is successful in his goal of eliminating most non-compete agreements and all no-poaching agreements.
One of the Biden-Harris campaign's promises is to "eliminate non-compete clauses and no-poaching agreements that hinder the ability of employees to seek higher wages, better benefits, and working conditions by changing employers."  https://joebiden.com/empowerworkers/.  The campaign's website explains that this will be accomplished by Biden working "with Congress to eliminate all non-compete agreements, except the very few that are absolutely necessary to protect a narrowly defined category of trade secrets and outright ban all no-poaching agreements."  Id.
Hopefully the new administration will be able to make good on its promises so that New Jersey employees can benefit from employee-favorable advancements in employment law.
En nuestra firma hablamos español. This blog is for informational purposes only. It does not constitute legal advice, and may not reasonably be relied upon as such. If you face a legal issue, you should consult a qualified attorney for independent legal advice with regard to your particular set of facts. This blog may constitute attorney advertising. This blog is not intended to communicate with anyone in a state or other jurisdiction where such a blog may fail to comply with all laws and ethical rules of that state of jurisdiction.