By: Chantal N. Guerriero, Esq. and Ty Hyderally, Esq.
It's no secret that employees in the health care industry have been hit hard over the past year, meaning, long hours and strenuous novel health crises to tackle, and pressure from communities to continuously step up and charge on during the pandemic. With that being said, there are longstanding laws in place which protect these employees, and ensures a minimum set of requirements, including adequate breaks and wages. With the novel stress brought on by the pandemic, such protections are more important than ever.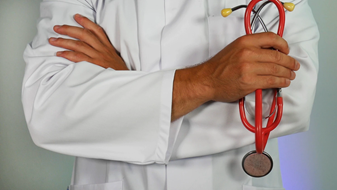 A conditional class-action case filed in August of 2019, prior to the pandemic, serves as just one example of how hospital procedure and practice may fail to adhere to the standards set forth under the Fair Labor Standard Act ("FLSA"). In this action, Chester County Hospital, in West Chester, Pennsylvania, had a common policy in place, in which a thirty-minute a lunch break was automatically deducted from employee hour logs each day. However, the policy left those employees who had indeed worked through lunch without pay for that thirty-minute period. In its recent memorandum, the US District Court for the Eastern District of Pennsylvania granted a conditional certification for those affected employees to pursue a collective class-action suit. The court noted that "a "factual nexus" between the manner in which the employer's alleged policy affected [the plaintiff] and the manner in which it affected the proposed collective action members" had been demonstrated, and thus, the parties were permitted to proceed with their class-action lawsuit.
While the merits of the aforementioned case have not been delved into thus far, the set of facts presented are an all-too-common occurrence in hospital settings. The Department of Labor ("DOL"), has also weighed in on this issue, noting that "[i]n general, covered, nonexempt workers [like nurses] working for private, for-profit employers have to be paid at least the minimum wage and cannot volunteer their services."
Nonexempt workers are typically those employees who are paid hourly, rather than a salary, and are not employed in executive, specialized, or, in some cases, an administrative capacity. Unless certain requirements are met, Registered Nurses are specifically recognized as nonexempt employees under the FLSA, and must therefore be paid for the hours they work, as well as overtime. Those who are inadequately paid may very well have a wage and hour claim.
Moreover, those who complain about their employer's failure to pay them adequately and are thereafter retaliated against by their employers may also have a claim under the Conscientious Employee Protection Act ("CEPA"). To add to these examples, an employee may also have a claim under the Occupational Safety and Health Act ("OSHA"), where their employer fails to adhere to adhere to the health and safety standards mandated by law. All in all, employees should be aware of their rights, and able to recognize when they are not being adhered to by their employers.
En nuestra firma hablamos español. This blog is for informational purposes only. It does not constitute legal advice, and may not reasonably be relied upon as such. If you face a legal issue, you should consult a qualified attorney for independent legal advice with regard to your particular set of facts. This blog may constitute attorney advertising. This blog is not intended to communicate with anyone in a state or other jurisdiction where such a blog may fail to comply with all laws and ethical rules of that state of jurisdiction.