By Francine Foner, Esq., and Ty Hyderally, Esq.
Thomas Brodowski, formerly a Vice President of Administrative Services at Hudson County Community College, reported various activities which he reasonably believed were unlawful and defrauding the College, to its Chief Financial Officer, Director of Human Resources and College counsel. Rather than thanking Brodowski for looking out for the best interests of the College, Brodowski was suspended and, less than two months later, terminated. Brodowski then sued the College and its president, Dr. Glen Gabert, asserting that his termination was in retaliation for his whistleblowing, in violation of the Conscientious Employee Protection Act (CEPA), N.J.S.A. 34:19-1 to -14).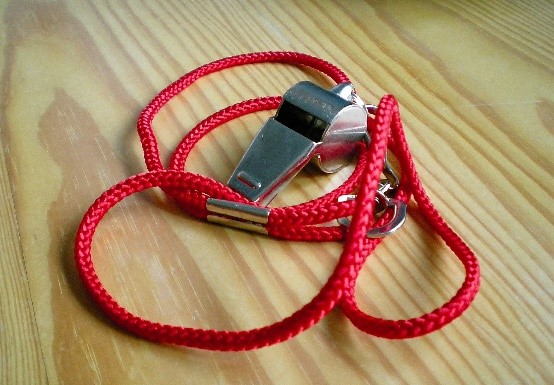 The Trial Court dismissed Brodowski's CEPA claims on the College's motion for summary judgment, because it found that the College's purported reason for terminating Brodowski, for using his College-supplied vehicle for personal use, was a legitimate reason for the termination.  The Appellate Division reversed, finding that in reaching its decision the Trial Court improperly considered material disputed factual issues, which should be decided by a jury. 
Brodowski v. Hudson County Cmty. College, 2021 N.J. Super. Unpub. LEXIS 39.
The Appellate Division observed that to establish a prima facie case under CEPA, a plaintiff must show:
(1) he or she reasonably believed that his or her employer's conduct was violating either a law, rule, or regulation promulgated pursuant to law, or a clear mandate of public policy;
(2) he or she performed a "whistle[]blowing" activity described in N.J.S.A. 34:19-3(c);
(3) an adverse employment action was taken against him or her; and
(4) a causal connection exists between the whistle[]blowing activity and the adverse employment action.
Id., citing Dzwonar v. McDevitt, 177 N.J. 451, 462 (2003); Lippman v. Ethicon, Inc., 222 N.J. 362, 381 (2015). The Appellate Division, viewing the evidence favorably to plaintiff as required on summary judgment, found that Brodowski had satisfied these elements. First, the Appellate Division found that Brodowski had "an objective reasonable belief" that a violation of a law, rule, regulation or clear mandate of public policy had occurred. Second, the Appellate Division found that Brodowski performed whistleblowing activities when he reported fraudulent billing by a custodial contractor, refused to yield to pressure to rescind the contractor's resignation and objected to the award of a project-management services contract without following legally required bidding procedures. Third, the Court observed that there was no question that suspension and termination of Brodowski was an adverse employment action. Fourth, the Court found that there was a causal connection between Brodowski's whistleblowing activity and the adverse employment action.
In discussing the existence of the fourth element, the Court observed that this causation element can be established based solely upon circumstantial evidence. As the Court opined, "[t]he causal connection element 'can be satisfied by inferences that the trier of fact may reasonably draw based on circumstances surrounding the employment action. The temporal proximity of employee conduct protected by CEPA and an adverse employment action is one circumstance that may support an inference of a causal connection.'" Id. at *18-19, citing Maimone v. City of Atlantic City, 188 N.J. 221, 237 (2006).
Since Brodowski was hired in January 2014, suspended on September 30, 2015 and terminated on November 25, 2015, the Appellate Division found that everything had occurred within a short time span. In addition, the Appellate Division observed that other circumstantial evidence linking the termination to Brodowski's whistleblowing activities included that those who were ultimately responsible for Brodowski's suspension and termination were aware of his whistleblowing activity, pressured Brodowski to rescind his objections, and desired to award the contract that was not put out to bid.
Since Brodowski established a prima facie CEPA claim, defendants then had the burden to provide a legitimate non-retaliatory reason for Brodowski's termination. The defendants' purported reason for Brodowski's termination was that he had used his College-issued vehicle for personal use, in violation of College policies. However, the record reflected that there were disputed factual issues as to the College's President also using his College vehicle for personal use without authorization, which "called into question the reason plaintiff was terminated."
Thus, the Appellate Division concluded that such material factual disputes, especially since they involved credibility determinations, should be decided by a jury and not be the basis for dismissal of Brodowski's claims on summary judgment. Brodowski can now have his day in court and a jury will evaluate the credibility of the witnesses and weigh the evidence at trial to reach a verdict.
En nuestra firma hablamos español. This blog is for informational purposes only. It does not constitute legal advice, and may not reasonably be relied upon as such. If you face a legal issue, you should consult a qualified attorney for independent legal advice with regard to your particular set of facts. This blog may constitute attorney advertising. This blog is not intended to communicate with anyone in a state or other jurisdiction where such a blog may fail to comply with all laws and ethical rules of that state of jurisdiction.