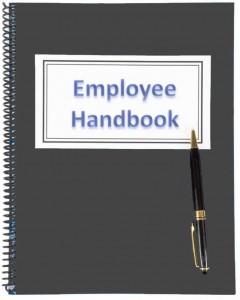 When private employees exchange text messages using their personal phones, outside of the workplace, and on their own time, should the content of those text messages be a basis for discipline or termination when one of those phones is unknowingly connected to a company device through an application, such as iMessaging? This issue is currently being considered by the New Jersey District Court in a case filed against Anheuser-Busch by two former employees. In the matter of Nascimento et al v. Anheuser-Busch Companies, LLC, five employees exchanged text messages on their personal phones in which they allegedly made disparaging comments about another employee.   According to the complaint, one of the employees' phones was linked to his company iPad through the iMessaging application, causing the messages (as well as his other private iTune and credit card account information) to be stored on the iPad. Subsequently, that iPad was given to the maligned employee, who discovered the text messages stored on the company iPad and complained.
After an internal investigation, three of the five employees who had exchanged the offending text messages were terminated for "violation of corporate policy regarding use of company equipment," and a fourth was reprimanded, according to the complaint. The fifth employee involved in the exchange resigned before the messages came to light. Two of the terminated employees brought claims against Anheuser-Busch for common law wrongful discharge in violation of a clear mandate of public policy, and reverse discrimination, contending that only the non-black employees involved in the text messaging were terminated.
As communication methods and devices continue to expand, so do the ways in which privacy can be violated.  However, technological advances should not alter existing precedent safeguarding the constitutional right to privacy in one's private life, occurring outside of the workplace, on personal time. In the same manner that wiretapping laws developed after the advent of landline telephones, so will the law have to adapt to the communication technology revolution. As Plaintiff's counsel, Chris Lenzo, a partner at Lenzo & Reiss, notes: "No one should be fired for things they have said in the privacy of their own home.  We all need a personal space in our lives where we can speak freely without fear of losing our livelihood."
The small but growing number of cases addressing employee privacy issues arising in technological contexts have largely dealt with employee communications on social media sites, such as Facebook and MySpace, deemed unacceptable by employers. For example, in one of the first New Jersey cases considering the privacy of employee communications on social media sites, Pietrylo v. Hillstone Restaurant Group, 2008 U.S. Dist. LEXIS 108834 (2008), motion for new trial denied, 2009 U.S. Dist. LEXIS 88702 (2009),  the New Jersey District Court addressed the privacy of an employee who was fired for communications made on a MySpace password protected forum she created for employees to air their complaints about the workplace with other employees. In permitting the claim to survive summary judgment, the Court reasoned that a jury could find that the employee's authorization was coerced and thus the employer's access was unauthorized, yet the managers continued to improperly access the site. The court subsequently upheld the jury's verdict finding the employer liable for violating the Stored Communications Act and New Jersey's parallel electronic surveillance statute.
More recently, the New Jersey District Court considered the reasonable expectation of privacy in an employee's Facebook posting regarding commentary on a public shooting, in which she used profanity, that the employer considered grounds for dismissal. As in Pietrylo, in Ehling v. Monmouth-Ocean Hosp. Serv. Corp., 872 F.Supp. 2d 369 (D.N.J. 2012), the employer's access was allegedly accomplished through pressuring another employee for password access to the otherwise invitation-only social media site.  The Court agreed that the employer's conduct stated a claim for invasion of privacy, taking into consideration that the plaintiff's Facebook posting was disclosed to a limited number of people who she had individually invited to view a restricted access webpage. In both Pietrylo and Ehling the Court observed that such cases are highly fact-sensitive and should therefore be decided upon a case-by-case basis, especially considering the "open ended nature of the case law." Id. at 374. As the Ehling Court opined "Plaintiff may have had a reasonable expectation that her Facebook posting would remain private, considering that she actively took steps to protect her Facebook page from public viewing. More importantly, however, reasonableness (and offensiveness) are highly fact-sensitive inquiries."  Id., citing Pietrylo, supra at *20.
The New Jersey Supreme Court's holding in Stengart v. Loving Care Agency, Inc., 201 N.J. 300, 324 (2010), also touched on privacy principles applicable to communications in company supplied equipment in the workplace.  In Stengart, although the Court held that employers can monitor and regulate the use of workplace computers because they have a legitimate interest to protect their assets, reputation, and business productivity, the Court also found that an employee who sent an email to her attorney on her employer's computer "could reasonably expect that emails she exchanged with her attorney on her personal, password-protected, web-based e-mail account, accessed on a company laptop, would remain private[]."  Id.  at 322-23.  Although the Stengart Court considered the fact that the communication was between attorney and client to be an important factor in finding Plaintiff had a reasonable expectation of privacy in the communication, the Stengart Court also focused on the fact that the plaintiff used a '"personal pass-word protected account" to support its conclusion. Most cell phone users similarly password protect their phones and iMessaging accounts.
The Nascimento Court will need to draw on the privacy principles relied upon in these analogous contexts in determining where the employer's interests end and the employee's privacy begins.
By Francine Foner, Esq. and Ty Hyderally, Esq.
The above blog post was written over one year ago. The information in this blog post may not be current due to changes in the law or recent case decisions. We encourage you to contact our firm, at 973-509-8500, for information on this particular post and to make sure the content is still current.
This blog is for informational purposes only.  It does not constitute legal advice, and may not reasonably be relied upon as such.  If you face a legal issue, you should consult a qualified attorney for independent legal advice with regard to your particular set of facts.  This blog may constitute attorney advertising.  This blog is not intended to communicate with anyone in a state or other jurisdiction where such a blog may fail to comply with all laws and ethical rules of that state of jurisdiction.