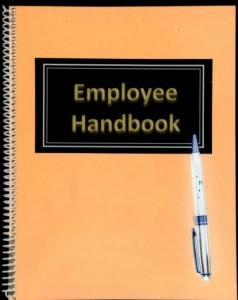 Montclair New Jersey passed a paid sick leave ordinance in November, 2014. Thus, as of March 4, 2015, Montclair employers are required to provide paid sick leave to nearly all their employees in Montclair.  As part of a nationwide push for mandatory paid sick leave, Montclair voters passed the Paid Sick Time Ordinance on November 4, 2014. Montclair's new paid sick leave law is also known as "Earned Sick Days." The purpose of the new law is two-fold: so that employees (especially those with low incomes) can take sick time as needed without being fired or missing a pay check, and to protect public health.
The law applies to all employees who work for an employer for more than 80 hours per year in Montclair, unless they are employed by township, state, or federal government, or by a New Jersey school district or board of education.  Members who belong to a construction union and are enrolled in or have graduated from a registered apprenticeship program and are covered by a collective bargaining agreement are also excluded.
Under the new law, employers who have ten or more employees must allow them to earn up to 40 hours of paid sick leave per calendar year, and employers who have fewer than ten workers must allow them to earn up to 24 hours of paid sick leave per year. However, in keeping with the public health goals of the law, certain workers are not subject to this limit. Employees whose poor health can have a significant impact on the health of others must be allowed to accrue up to 40 hours of paid sick leave each year, even if their employer has fewer than ten employees. Thus, food service workers, child care workers, and home health care workers must be allowed to earn up to 40 hours of paid sick leave per year.
The public health focus of the new law is exemplified, too, in the permissible uses of paid sick leave. Employees can use this paid sick time for the usual purposes of sick leave – to address their own health issues or those of their family members – but can also use their paid sick leave if a public health crisis requires.
The new law also specifies that employers must allow employees to roll over up to 40 hours of accrued but unused sick leave to a new year. However, employers with ten or more employees (or any number of child care workers, home health care workers, or food service workers) do not have to allow employees to use more than 40 hours of sick leave during a single calendar year, and employers with fewer than ten employees do not have to allow employees to use more than 24 hours of paid sick leave in a calendar year. Nor does the new law require employers to pay out unused time.
Montclair's Earned Sick Days law requires employers to inform employees of their rights, and also precludes employers from retaliating against employees for using sick leave, complaining about violations of the law, or informing others about their rights under the law.
Montclair's new paid sick leave law will be enforced by the Montclair Department of Health and Human Services. Employees who believe that their employers have violated the law can contact the Health Services, file a complaint in Municipal Court, or contact an attorney.
By Jennifer Vorih, Esq. and Ty Hyderally, Esq.
The above blog post was written over one year ago. The information in this blog post may not be current due to changes in the law or recent case decisions. We encourage you to contact our firm, at 973-509-8500, for information on this particular post and to make sure the content is still current.
This blog is for informational purposes only.  It does not constitute legal advice, and may not reasonably be relied upon as such.  If you face a legal issue, you should consult a qualified attorney for independent legal advice with regard to your particular set of facts.  This blog may constitute attorney advertising.  This blog is not intended to communicate with anyone in a state or other jurisdiction where such a blog may fail to comply with all laws and ethical rules of that state of jurisdiction.