By: Ty Hyderally, Esq., Nina Lucibello, Francine Foner, Esq.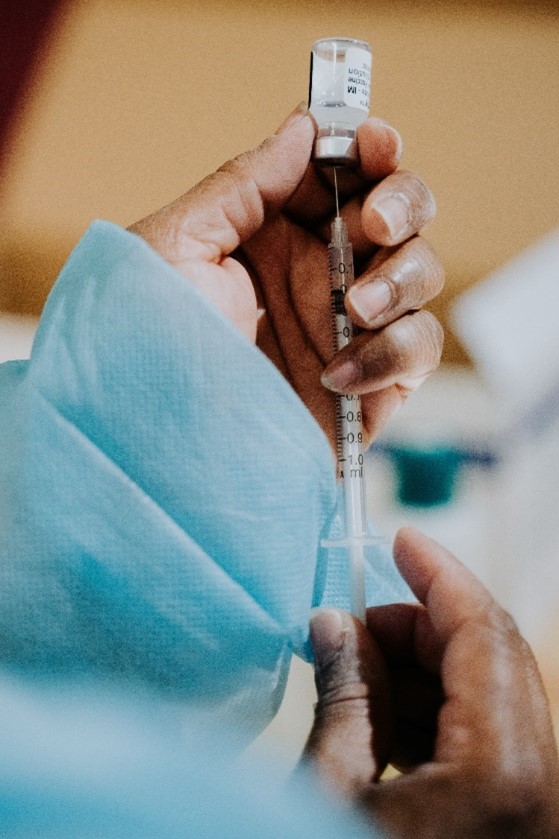 Unemployment benefits are generally awarded to individuals who lose their jobs through no fault of their own, such as due to lack of work. Typically, an employee who is terminated for failing to comply with company policies is not eligible for unemployment benefits. Thus, if an employee refuses to comply with a company's Covid-19 prevention policies, masking requirements, or vaccine requirements, are they may be ineligible for unemployment benefits?
Pursuant to an Executive Order by Governor Cuomo, New York healthcare workers, including hospital, adult care and long-term care workers were required to receive their initial Covid-19 vaccine dose by September 27, 2021. Under this mandate, workers who are terminated for refusing vaccination are not eligible for unemployment benefits, absent a valid doctor-approved request for a medical accommodation.[1]  In addition, due to a preliminary injunction issued in early October 2021, New York healthcare employers should also consider religious accommodations in enforcing the mandate.[2]
Similarly, New Jersey healthcare workers and workers in high-risk congregate settings were required to be fully vaccinated by September 7, 2021. However, Governor Murphy's Executive Order, unlike the New York mandate, also allows healthcare employees who were not fully vaccinated by the deadline to receive Covid-19 testing, at minimum of one to two times per week, in place of receiving the vaccine.[3]   The New Jersey mandate is silent as to any impact of refusal to comply with the mandate upon eligibility for unemployment benefits. However, under New Jersey case law, where termination is based upon an employee's refusal to comply with a vaccine mandate, an employee may still qualify for unemployment benefits.[4] (https://www.employmentlit.com/2020/12/02/can-your-employer-mandate-that-you-get-a-covid-19-vaccine/). 
The New York vaccine mandate for healthcare workers requires employers to respect valid medical exemptions and at least one New York Court has found that healthcare workers' religious accommodation should also be considered. Since unvaccinated New Jersey healthcare workers may select regular Covid-19 testing as an alternative to receiving the vaccine, this option effectively accommodates any employees who do not wish to be vaccinated, whether for religious reasons, medical reasons, or personal reasons. If employees believe they have been wrongfully terminated for refusal to comply with a vaccine mandate, or have wrongfully been denied unemployment compensation, they should speak to an attorney about their rights.
En nuestra firma hablamos español. This blog is for informational purposes only. It does not constitute legal advice, and may not reasonably be relied upon as such. If you face a legal issue, you should consult a qualified attorney for independent legal advice with regard to your particular set of facts. This blog may constitute attorney advertising. This blog is not intended to communicate with anyone in a state or other jurisdiction where such a blog may fail to comply with all laws and ethical rules of that state of jurisdiction.
---
[1] In Preparation for Monday Vaccination Deadline, Governor Hochul Releases Comprehensive Plan to Address Preventable Health Care Staffing Shortage, https://www.governor.ny.gov/news/preparation-monday-vaccination-deadline-governor-hochul-releases-comprehensive-plan-address.
[2] New York must allow religious exemptions to COVID-19 vaccine mandate, judge rules, https://www.reuters.com/world/us/new-york-must-allow-religious-exemptions-covid-19-vaccine-mandate-judge-rules-2021-10-12/.
[3] Governor Murphy Signs Executive Order Instituting Vaccination or Testing Requirement for Workers in Health Care Facilities and High-Risk Congregate Settings, https://www.nj.gov/governor/news/news/562021/20210806d.shtml.
[4] See Valent v. Board of Review, Dept. of Labor, 436 N.J. Super. 41 (App. Div. 2014).