By Francine Foner, Esq., and Ty Hyderally, Esq
With the anticipation of COVID-19 vaccines soon becoming available, New Jersey employers may desire to mandate that their employees are vaccinated as a condition of employment. But can they do so? If you refuse, can you be terminated? Can you be exempted based upon a religious or medical reason? Unfortunately, the answers to these questions are not entirely clear.
Currently New Jersey mandates certain immunization requirements as a condition of attendance at public and private schools, with certain religious and medical exemptions. N.J.A.C. 8:57-4.3 and 4.4. In addition, in January 2020, a new law went into effect in New Jersey requiring that certain New Jersey healthcare workers have an annual flu vaccination, except if the healthcare worker qualifies for a medical exemption, although no religious exemption is included in that law. N.J.S.A. 26:2H-18.79. There is not, however, a New Jersey state law which mandates that New Jersey employees get a COVID-19 vaccination when it becomes available…at least not yet. Absent a statutory mandate, whether your employer can maintain a policy which mandates employees to get a COVID-19 vaccination will likely be determined in the same way that New Jersey courts have evaluated the legality of employer policies mandating other types of vaccines.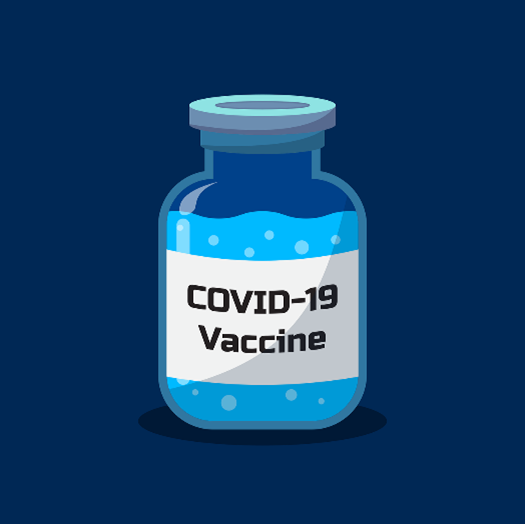 For example, in 2014, the Appellate Division held an employee's first amendment rights were violated when she was denied unemployment benefits based upon her refusing to submit to her employer's flu vaccination policy for purely secular reasons. Valent v. Board of Review, Dept. of Labor, 436 N.J. Super. 41 (App. Div. 2014). The Appellate Division opined that "the Board's endorsement of the employer's flu vaccination policy that contains a religious-based exemption violated her constitutionally protected right to freedom of expression under the First Amendment of the Constitution of the United States." Id. at 46.
While the Valent decision was limited to a finding that unemployment benefits should have been awarded, and did not involve any decision on the termination itself, the Appellate Division observed that "'Our Supreme Court has clearly cautioned that '[g]overnment may not, under the First Amendment, prefer one religion over another or religion over non-religion but must remain neutral on both scores.'" Marsa v. Wernik, 86 N.J. 232, 245 (1981) (citing Sch. Dist. of Abington Twp. v. Schempp, 374 U.S. 203(1963)). Thus, based upon these legal principles, a company's vaccine policy containing a religious-based exemption could be found to violate its employees' first amendment right to freedom of expression.
On the other hand, New Jersey employers who do not accommodate an employee's religious-based objections to mandatory vaccination could risk a claim of religious discrimination in violation of the New Jersey Law Against Discrimination (LAD), N.J.S.A. 10:5-1 to -42. In Brown v. Our Lady of Lourdes Med. Ctr., 2016 N.J. Super. Unpub. LEXIS 2177, the Appellate Division considered the elements necessary for a claim of religious discrimination under the LAD in the context of an employee's termination for failure to comply with a mandatory flu vaccine policy. The Court observed that for an employee to state a prima facie case for religious discrimination under the LAD, an employee must show that "'(1) [she] belongs to a protected class; (2) she was performing her job at a level that met her employer's legitimate expectations; (3) she suffered an adverse employment action; and (4) others not within the protected class did not suffer similar adverse employment actions.'" Id. at *9, citing El-Sioufi v. St. Peter's Univ. Hosp., 382 N.J. Super. 145, 167 (App. Div. 2005).
In discussing these elements, the Court observed that to satisfy the first element, an employee must be a member of the protected class "whether by her association with a particular religion or no religion at all." Id. The Court further indicated a basis for religious discrimination may arise where "members of only certain religions were granted religious exemptions while members of other religions were denied the same relief." Id. The Court further acknowledged that an objection to being vaccinated and requesting and being denied a religious accommodation are relevant to a claim of religious discrimination under the LAD. Id. Thus, the Brown opinion provides a framework for establishing a religious discrimination claim under the LAD where an employee objects to complying with a mandatory vaccination policy.
Similarly, with regard to seeking a medical exemption, if an employer takes adverse employment action against an employee who objects to being vaccinated based upon a bona fide disability, the LAD may also provide a basis for a claim of disability discrimination, failure to accommodate and/or retaliation, if the necessary elements exist.
While the above cases provide some guidance on how courts may decide cases involving employee objections to mandatory COVID-19 vaccination policies, it is still largely unchartered territory. Further, statutory mandates may be passed which will provide further clarity on when employers can require employees to be vaccinated for COVID-19 and what exemptions may apply.
En nuestra firma hablamos español. This blog is for informational purposes only. It does not constitute legal advice, and may not reasonably be relied upon as such. If you face a legal issue, you should consult a qualified attorney for independent legal advice with regard to your particular set of facts. This blog may constitute attorney advertising. This blog is not intended to communicate with anyone in a state or other jurisdiction where such a blog may fail to comply with all laws and ethical rules of that state of jurisdiction.