By: Jennifer Vorih, Esq., and Ty Hyderally, Esq.
New Jersey Governor Phil Murphy signed the Healthy Terminals Act on April 29, 2021. The Act expands access to livable wages and affordable health care for certain employees of the Newark Liberty International Airport (EWR) and the Newark Liberty International Train Station. Covered employees are those who spend at least half of their work week at the airport or at the Newark Liberty International Airport Train Station. This includes employees of private companies, such as those which provide preparation and delivery of food to be eaten on airplanes taking off from EWR. The Act provides,
It is declared to be the public policy of this State to establish prevailing wage levels for the employees of contractors and subcontractors furnishing building services for any property or premises owned or leased by the State in order to safeguard the efficiency and general well-being of those employees and to protect them and their employers from the effects of serious and unfair competition based on low wage levels which are detrimental to efficiency and well-being.
The Act ties the pay rate of these employees to the federal prevailing wage for building service employees. As of September 1, 2021, the prevailing wage rate for employees covered under the Act cannot be less than: (1) any minimum wage rate for Port Authority employees, or (2) the federal prevailing wage for the geographic region, according to federal contracting laws.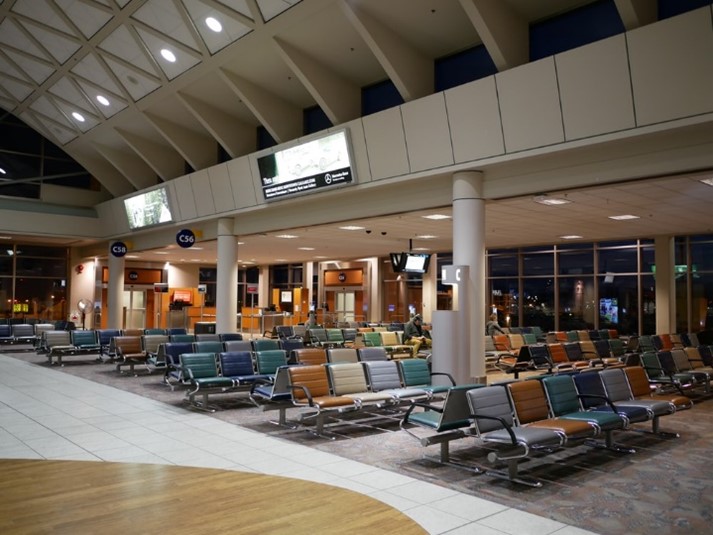 In addition, employers of covered workers will be required to pay a health care supplement of $4.54 per hour to employees. This amount takes effect August 1, 2021, and will be designated each subsequent August 1, in accordance with the rates determined by the General Services Administration, pursuant to the McNamara-O'Hara Service Contract Act of 1965 (41 U.S.C. 6701 et seq.). The Act also requires employers to provide paid leave to covered employees, equal to paid leave designed by the Commissioner of Labor and Workforce Development based on determinations made by the General Services Administration, pursuant to the McNamara-O'Hara Service Contract Act of 1965 (41 U.S.C. 6701 et seq.). The amount of leave, like the amount of the health care supplement, is to be designated each year by August 1.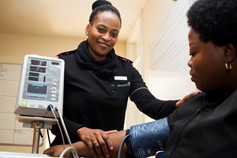 New York also has a Healthy Terminals Act, which covers John F. Kennedy International Airport and LaGuardia Airport, and was signed into law on March 25, 2021.
While the Healthy Terminals Act was proposed prior to the pandemic, it is very fitting that this significant relief should be provided to these essential employees now, given the devastating impact COVID-19 has had on these workers.
En nuestra firma hablamos español. This blog is for informational purposes only. It does not constitute legal advice, and may not reasonably be relied upon as such. If you face a legal issue, you should consult a qualified attorney for independent legal advice with regard to your particular set of facts. This blog may constitute attorney advertising. This blog is not intended to communicate with anyone in a state or other jurisdiction where such a blog may fail to comply with all laws and ethical rules of that state of jurisdiction.