By: Jennifer Vorih, Esq., and Ty Hyderally, Esq.
As discussed in an earlier blog (November 23, 2020), the New Jersey Supreme Court recently heard a case brought by Police Officer Kathleen Delanoy against the Ocean Township Police Department. Earlier this week, the Court issued its decision in favor of Officer Delanoy. This was the Court's first opportunity to consider New Jersey's Pregnancy Workers Fairness Act ("PWFA"), L. 2013, c. 220.
Police Officer Kathleen Delanoy brought claims against her employer in relation to the Department's Maternity Standard Operating Procedure ("SOP"), which it applied to pregnant employees, rather than its Light Duty SOP, which it applied to employees who were not pregnant but were similar in their ability to perform their job duties. The New Jersey Supreme Court agreed with the Appellate Division that Delanoy's claims should not have been dismissed.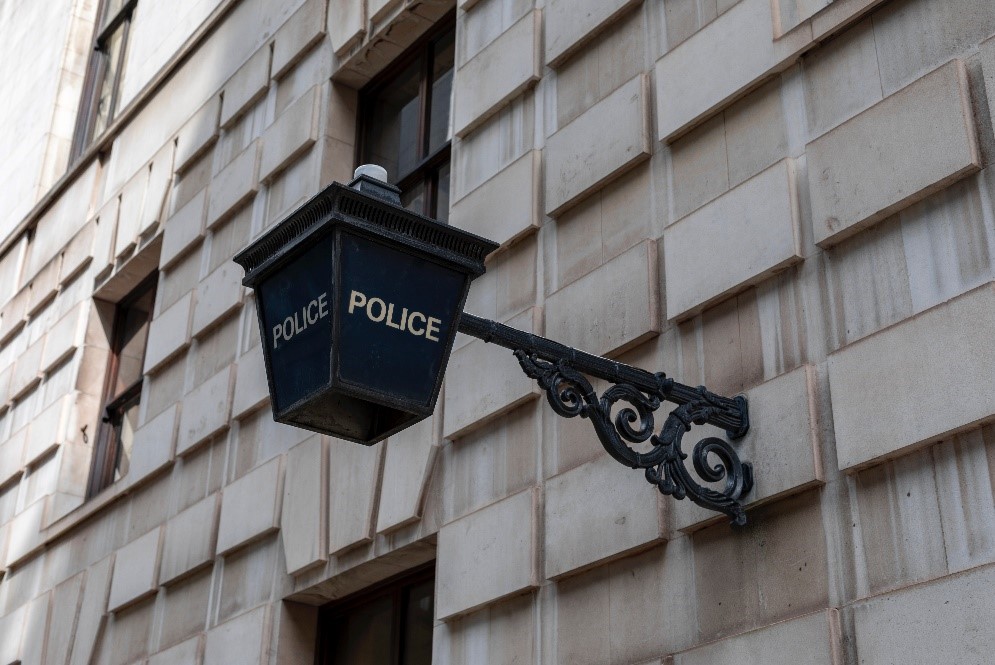 Subsection (s) of the PWFA provides that it is unlawful for an employer to treat a pregnant employee less favorably than non-pregnant employees who are similar in their ability to work, if the employer knows or should know that the employee is pregnant. N.J.S.A. 10:5-12(2). In addition, the PWFA requires employers to provide reasonable accommodations, such as bathroom and water breaks, to pregnant employees, and reasonable accommodations such as break time and a private space other than a bathroom stall, to breastfeeding employees. Employers are required to provide such accommodations unless they can show that doing so would constitute an undue hardship on its business operations. The Act also prohibits employers from penalizing pregnant employees for requesting or using such accommodation.
Based on the above provisions, the Appellate Division delineated three distinct causes of action under the PWFA: (1) treating a pregnant employee unfavorably or unequally, (2) failing to provide a reasonable accommodation, and (3) penalizing a pregnant or breastfeeding employee due to her request for such accommodation. The Supreme Court directed plaintiffs and their attorneys making claims under the PWFA to "identify the theories on which their causes of action rely." Delanoy v. Township of Ocean, 2021 N.J. LEXIS 176 at 12. (N.J., Mar. 9, 2021).
The Supreme Court found that the Maternity SOP was invalid on its face, as, by its language, pregnant employees were treated less favorably than non-pregnant employees were treated under the Light Duty SOP. As discussed in our earlier blog, while both SOPs had a requirement for employees to exhaust all accrued time off, the Light Duty SOP allowed for exceptions to this requirement, while the Maternity SOP did not. Because the Maternity SOP was facially invalid, the Supreme Court found that it constituted a per se violation of the PWFA. In this regard, the Supreme Court differed from the Appellate Division, which had remanded the case for a determination of whether the Maternity SOP was applied in a discriminatory manner. The New Jersey Supreme Court, on the other hand, remanded "for a jury to decide only causation and damages." Id., at 16.
Both the Appellate Division and the Supreme Court also found a reasonable accommodation violation. The Appellate Division had used a framework developed under case law to evaluate Delanoy's reasonable accommodation claim. On the other hand, the Supreme Court opted to "hew closely to the precise, procedurally clear, and detailed protections that the Legislature has provided to pregnant and breastfeeding employees under subsection (s)." Id., at 21. The Court opined that "subsection (s) is designed specifically for persons who are already employees performing the duties of their job, and who become pregnant and request an accommodation based on a physician's advice," and thus such a pregnant employee "has a statutory right to reasonable accommodation." Id., citing N.J.S.A. 10:5-12(s). The Court set out the requirements of the claim:
a claim for failure to accommodate a pregnant or breastfeeding employee under the PWFA requires the plaintiff to prove three elements: 1) the plaintiff employee must be pregnant or breastfeeding; 2) the plaintiff employee must request reasonable accommodation, as prescribed by subsection (s), so that the employer knows or should know of the plaintiff's need for an accommodation; and 3) the employer must fail to provide a reasonable accommodation.
Id., at 24-25.
Regarding the Township's claim that Delanoy's inability to carry a gun during her pregnancy constituted an undue hardship, The Supreme Court analyzed the PWFA and opined that, "it seems to suggest that the waiver of a "tangential or non-business necessity requirement" would not qualify as an undue hardship." Id., at 22. The Court held that, "the PWFA may require, in specific circumstances, that an employer provide a reasonable accommodation that entails temporarily permitting a pregnant employee to transfer to work that omits an essential function of her job." Id., at 26. Upon reviewing the Township's proofs regarding its affirmative defense of undue hardship, the Court found that the "Township has failed to produce any proof to date to sustain its claim that Delanoy cannot perform an essential function of her job, which is the primary factor it argues when claiming an undue hardship." Id. The Court went further and made clear that even if the Township can show that carrying a gun is an essential function of Delanoy's job, her inability to carry a gun would merely be "a factor to be considered in determining whether a reasonable accommodation that waived that requirement would constitute an undue hardship on the Township." Id., at 26-27.
The New Jersey Supreme Court remanded the reasonable accommodation claim to see whether the Township would provide proof of its claim of undue hardship.
In addition, Delanoy claimed that she was penalized for requesting an accommodation, by (1) being made to give sacrifice her accumulated leave in order to be allowed to perform light duty, and (2) being assigned to "walk-in" duty and treated negatively in other ways. The Court held that whether these rose to the level of penalization was a question for the jury.
Officer Delanoy's baby is now nearly six years old. This victory was a long time coming, but it is still a very sweet victory, for Officer Delanoy and for all pregnant and breastfeeding employees in New Jersey.
En nuestra firma hablamos español. This blog is for informational purposes only. It does not constitute legal advice, and may not reasonably be relied upon as such. If you face a legal issue, you should consult a qualified attorney for independent legal advice with regard to your particular set of facts. This blog may constitute attorney advertising. This blog is not intended to communicate with anyone in a state or other jurisdiction where such a blog may fail to comply with all laws and ethical rules of that state of jurisdiction.