By: Jennifer Vorih, Esq. and Ty Hyderally, Esq.
In a recent case, the New Jersey Appellate Division – for a second time – reversed the granting of summary judgment in favor of a religious school, which fired an unmarried art teacher because she was pregnant.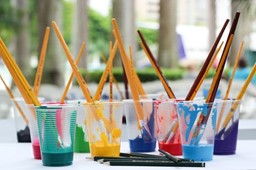 Victoria Crisitello taught art at St. Theresa School in Kenilworth New Jersey. Ms. Crisitello, who was unmarried, was not responsible for religious instruction. St. Theresa's R.C. Church, the owner and operator of St. Theresa School, terminated Ms. Crisitello because it learned that she was pregnant. The School did not dispute that this was its reason for terminating Ms. Crisitello, but asserted that the termination was valid because of the ministerial exception of the First Amendment, which protects religious institutions from suits for employment discrimination. According to the School, the fact of Ms. Crisitello's pregnancy showed that she had violated the School's morals code and warranted her termination.
Despite the fact that there was no provision in the School's code of ethics, policies, or handbook which expressly provided that lay teachers could be terminated for engaging in premarital sex, the School's Principal, Sister Theresa Lee, decided to terminate Ms. Crisitello for "having fornication and not being married." There was no dispute that Lee decided to terminate Ms. Crisitello simply because she learned that Ms. Crisitello was pregnant.
The School asserted that it terminated Ms. Crisitello due to her presumed[1] violation of the morals code, which was a legitimate non-discriminatory reason for termination. The trial court did not allow Ms. Crisitello to engage in discovery as to whether this reason for termination was a pretext for discrimination, and granted summary judgment to the employer. The Appellate Division reversed and remanded, ordering the School to produce documents regarding employees who were similarly situated to Ms. Crisitello, whom the School knew to violate the ethics code by, for instance, engaging in premarital sex or being divorced.
Defense counsel informed Ms. Crisitello's attorney that the School had no information or documents regarding any similarly situated employees who were in violation of the ethics code. Lee testified that she had never questioned any employee about whether they had violated the School's ethics code, that she never looked into whether any of the School's married employees had had children out of wedlock, and that she never investigated whether other employees were following the code of ethics.
The Trial Court found that the School had terminated Ms. Crisitello for violating its policy and its code of ethics, and again granted summary judgment. Incredibly, it held that Ms. Crisitello was "terminated for violating the tenets of the Catholic Faith," and that there were "no facts upon which a jury could find" that the School discriminated against Ms. Crisitello due to her marital status or pregnancy.
On the appeal of the Trial Court's second grant of summary judgment, the Appellate Division reviewed the recent United States Supreme Court case, Our Lady of Guadalupe Sch. v. Morrissey-Berru, 591 U.S. ___, ____, 140 S. Ct. 2049 (2020), and found that Ms. Crisitello's claims were not barred by the First Amendment, because she did not have any religious duties. The Appellate Division discussed cases in which a prohibition against premarital sex was found to be a pretext for discrimination, when applied unevenly and only against women or pregnant women. (Redhead v. Conf. of Seventh-Day Adventists, 440 F. Supp. 2d 211, 233 (E.D.N.Y. 2006) and Cline v. Catholic Diocese of Toledo, 206 F. 3d 651, 667 (6th Cir. 1999), and held that, "Defendant cannot enforce its prohibition by only disciplining women whose premarital sexual relations are disclosed through their pregnancy."
In a time of so much obfuscation, dishonesty, and gaslighting, it is refreshing to have the Appellate Division see the obvious: firing a woman simply because she is pregnant is pregnancy discrimination.
En nuestra firma hablamos español. This blog is for informational purposes only. It does not constitute legal advice, and may not reasonably be relied upon as such. If you face a legal issue, you should consult a qualified attorney for independent legal advice with regard to your particular set of facts. This blog may constitute attorney advertising. This blog is not intended to communicate with anyone in a state or other jurisdiction where such a blog may fail to comply with all laws and ethical rules of that state of jurisdiction.
---
[1] As the Appellate Division pointed out, it is possible for an unmarried woman to become pregnant through means other than fornication.