By Francine Foner, Esq., and Ty Hyderally, Esq.
What type of workplace conduct constitutes gender harassment or gender discrimination? Does there need to be direct evidence that conduct is based upon one's gender? How can an employee show that her whistleblowing activities resulted in her suffering an adverse employment action? What qualifies as an adverse employment action?
These were among the issues recently considered by the Appellate Division in an unpublished decision, Heller v. Middlesex County College, 2020 N.J. Super. Unpub. LEXIS 2070 *; 2020 WL 6326370. In Heller, the Appellate Division reversed a trial court's dismissal on summary judgment of associate professor Nadine Heller's claims against Middlesex County College and its former Dean, David Edwards, for whistleblowing retaliation under the Conscientious Employee Protection Act (CEPA), and gender discrimination and harassment under the New Jersey Law Against Discrimination (LAD).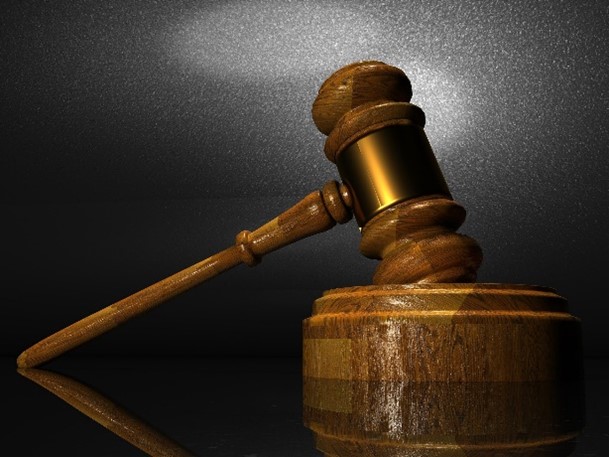 Heller is an associate professor and former Chair of the Visual Performing and Media Arts Department (VPMA) at Middlesex County College (MC College). Heller alleged that Edwards removed her as Chair of the VPMA in retaliation for her complaints concerning the improper discipline of an employee, as well as her complaints about MC College's failure to investigate student complaints of sexual and gender harassment. Heller also claimed that Edwards removed her from the Chair position, due to her assistance with a New Jersey Division of Civil Rights proceeding concerning student harassment complaints, in violation of CEPA. Heller also alleged that she was subject to gender-based discrimination and harassment by Edwards, in violation of the LAD.
With regard to Heller's CEPA claim, the Appellate Division found that Heller's complaints concerning MC College's failure to address student complaints of sexual and gender harassment, and Heller's assisting with a Division of Civil Rights proceeding concerning those student complaints, were whistleblowing activities under CEPA. The Appellate Division also reversed the trial court's holding that there was no causal link between Heller's whistleblowing activities and the adverse employment action of removing Heller from her Chair position. The Appellate Division opined that whether there was a causal link between Heller's whistleblowing activities and removal from her Chair position should be decided by a jury, because there were disputed material factual issues concerning when Heller reported a student complaint to Edwards and Heller's allegation that Edwards told her to "bury it." In addition, the opinion affirmed that removing Heller as Chair was sufficient to qualify as an adverse employment action, even though Heller continued to be a member of the administration and her salary and benefits did not immediately change, and she continued to hold the position of associate professor at the college.
With regard to Heller's LAD claims for gender harassment and gender discrimination, the Court observed that those claims were based upon Heller's allegations that, "Edwards set up meetings with her, but did not hold the meetings; failed to tell her about other meetings until just before their initiation so she was unprepared; set and then changed his expectations; stopped regularly communicating with plaintiff and ignored reports from her; and engaged in 'repeated inflammatory and defamatory rhetoric to and about plaintiff and her performance.'" Id. at *25.
In addition, Heller contended that "Edwards threatened, bullied, and intimidated her because of her gender" and that despite her reporting Edward's inappropriate conduct to numerous administrators, the college failed to investigate her complaints. Id. at *25. The trial court found that such allegations did not provide any direct evidence of gender discrimination and rejected Heller's claims of gender harassment based upon the lack of citation to facts in the record showing a hostile work environment.
However, the Appellate Court disagreed that gender harassment and discrimination claims can only be based upon direct evidence of discrimination. Rather, the Appellate Division opined that gender harassment and discrimination claims may also be premised upon indirect evidence of discrimination, and found that Heller's allegations were indirect evidence of discrimination, about which there were factual disputes, which a jury should decide. The Appellate Division held that the trial court's dismissal of those claims upon summary judgment was, therefore, improper.
However, the Appellate Division affirmed summary judgment dismissing Heller's LAD retaliation claim, based upon the waiver provision of CEPA, which precludes a party who brings a CEPA claim from filing any other "substantially related claim of retaliation." N.J.S.A. 34:19-8. This was a bit of a surprise, as practitioners in the Employment law space generally believe that election of remedies needs to be made immediately prior to picking a jury.
This decision reflects an expansive analysis of the type of workplace conduct which may support LAD claims of gender discrimination and hostile work environment based upon gender, and makes clear that indirect evidence of discrimination may be sufficient for a jury to find gender discrimination, even where there is no direct evidence of discrimination. This opinion is also significant in its acknowledgment that removal from an administrative post, such as a department Chair, without any immediate economic loss, may be an adverse employment action under CEPA.
En nuestra firma hablamos español. This blog is for informational purposes only. It does not constitute legal advice, and may not reasonably be relied upon as such. If you face a legal issue, you should consult a qualified attorney for independent legal advice with regard to your particular set of facts. This blog may constitute attorney advertising. This blog is not intended to communicate with anyone in a state or other jurisdiction where such a blog may fail to comply with all laws and ethical rules of that state of jurisdiction.