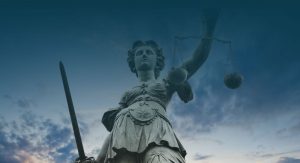 A common concern that many employees have is whether they can take legal action against "workplace bullying." Forbes estimates that up to 75% of workers in the United States have been affected by bullying. The Workplace Bullying Institute defines this term as conduct that is "threatening, humiliating, or intimidating" or otherwise interferes with a person's ability to perform his or her work. However, because this term describes a very wide array of conduct, "workplace bullying" may not be illegal.
New Jersey law designates the type of conduct defined as "workplace bullying" as "harassment." The New Jersey Law Against Discrimination prohibits harassment based on protected characteristics such as race, sex, religion, disability or nationality. This type of workplace bullying, commonly known as hostile work environment harassment, occurs when an employee is subjected to severe or pervasive conduct that would not have occurred but for the employee's protected category. This includes inappropriate comments, antagonistic behavior, and otherwise unequal treatment motivated by the employee's category. Importantly, the conduct has to be so severe or pervasive that a reasonable man or woman would believe that the conditions of employment have been altered and the working environment has become hostile or abusive. This type of case is very fact specific and courts take into consideration the totality of the circumstances.
Sexual harassment is the most common type of workplace harassment and the most misunderstood. Sexual harassment is conduct that is directed at an employee because of his or her gender. Though the term "sexual harassment" implies that the harassment is sexual in nature, this is not always the case. The conduct has to be motivated by the employee's gender, but not necessarily sexual on its face. For example, in a case in which a female bank teller is given the additional task of cleaning the employee break room, while her male coworkers are not required to do so, and her supervisor makes sexist comments about women being better suited for housekeeping chores, that female bank teller is subjected to hostile work environment sexual harassment. Because this type of workplace bullying is based on the employee's gender, the employee can sue pursuant to the NJLAD.
Though some types of workplace bullying may not be illegal in New Jersey because they are not motivated by a protected category, bullying may cause an employee to develop a physical or mental disability. If that is the case, an employer cannot discriminate against that employee because of the employee's disability. Moreover, the employer has a duty to reasonably accommodate that employee's disability if: the employee requests the accommodation, the request is reasonable, and the accommodation would not cause the employer undue financial hardship. A reasonable accommodation might include medical leave, time off, and reassignment away from the workplace bully.
By Luis Hansen, Esq. and Ty Hyderally, Esq.
The above blog post was written over one year ago. The information in this blog post may not be current due to changes in the law or recent case decisions. We encourage you to contact our firm, at 973-509-8500, for information on this particular post and to make sure the content is still current.
This blog is for informational purposes only.  It does not constitute legal advice, and may not reasonably be relied upon as such.  If you face a legal issue, you should consult a qualified attorney for independent legal advice with regard to your particular set of facts.  This blog may constitute attorney advertising.  This blog is not intended to communicate with anyone in a state or other jurisdiction where such a blog may fail to comply with all laws and ethical rules of that state of jurisdiction.