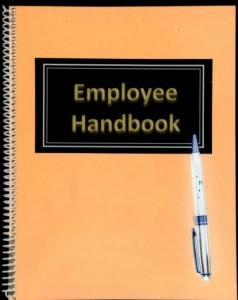 There is as of yet no federal paid sick leave law in the United States, which is the only developed country in the world that does not offer paid maternity leave. However, in the past few years, a grass roots movement to compel employers to provide paid sick leave and sick days to their workers has been sweeping the country.
Increasingly, New Jersey municipalities have been passing local paid sick leave laws due to this growing public sentiment and the absence of any federal paid sick leave law or adequate state law. Not surprisingly, New Jersey's municipalities have been in the forefront of this effort. Jersey City and Newark passed mandatory paid sick leave laws effective on September 26, 2013 and June 21, 2014, respectively, which provide the majority of private employees working in those cities with paid sick leave. Since then, six other New Jersey municipalities — Passaic, East Orange, Paterson, Irvington, Trenton and Montclair — have followed with their similar paid sick leave laws of their own.
Following this municipal trend, in early 2014, New Jersey's Assembly Labor Committee approved a bill that would entitle all New Jersey employees, including part-time workers, to paid sick leave in New Jersey. Under the bill (A2354/S785), businesses with 10 or more employees would be required to let workers earn at least 72 hours of paid time off per year, that they could use to stay home when they're sick or to take care of ill relatives. Businesses with fewer than 10 employees would be required to let employees earn at least 40 hours of sick time per year. Workers would accrue one hour of sick leave for every 30 hours worked. If the bill is approved, New Jersey would become the fourth state in the nation, after California, Connecticut and Massachusetts, to mandate paid sick time for workers.
On January 15, 2015, President Obama brought this issue to the federal level, when he asked Congress to pass the Healthy Families Act, which would generally require companies with 15 or more employees to give workers up to seven days of paid sick leave a year, and would call on cities and states to pass similar laws. Obama has proposed that Congress spend $2.2 billion to assist states and cities to develop paid family leave programs. Obama also took executive action through a Presidential Memorandum to give at least six weeks of paid leave to federal employees of the executive branch after the birth or adoption of a child. Obama has called on Congress to do the same for its employees, as well.
As reported by Valerie Jarrett, Senior Advisor to President Barack Obama and Chair of the White House Council on Women and Girls, this action builds on the President's many interactions around the country during the past year in which the, "President and his Administration have engaged workers and employers around the country in roundtable conversations about how to build 21st century workplaces that meet the needs of the 21st century workforce." (Valerie Jarrett, LinkedIn, January 14, 2015).
The above blog post was written over one year ago. The information in this blog post may not be current due to changes in the law or recent case decisions. We encourage you to contact our firm, at 973-509-8500, for information on this particular post and to make sure the content is still current.
This blog is for informational purposes only.  It does not constitute legal advice, and may not reasonably be relied upon as such.  If you face a legal issue, you should consult a qualified attorney for independent legal advice with regard to your particular set of facts.  This blog may constitute attorney advertising.  This blog is not intended to communicate with anyone in a state or other jurisdiction where such a blog may fail to comply with all laws and ethical rules of that state of jurisdiction.