By:  Jennifer Vorih, Esq., Tom Daley, and Ty Hyderally, Esq.
Employee handbooks are a common tool in today's workplace. They promote consistency in an employer's treatment of its employees, fulfill statutory notice requirements, and efficiently communicate workplace standards and job information.
Sometimes, handbooks can also create an employment contract. In many cases, employee handbooks have transformed at-will employment into a contractual relationship, in which an employer must have just cause to terminate an employee. See, Woolley v. Hoffmann-La Roche, 99 N.J. 284 (1985) (finding the absence of a prominent disclaimer in an employment manual created an implied promise that an employee will be fired only for cause); Nicosia v. Wakefern Food Corp., 136 N.J. 401 (1994) (finding a comprehensive termination policy created an implied contract that barred termination without cause for employee-at-will). Because of these risks, employers often include in their handbook a disclaimer specifying that the handbook does not alter any terms of the employment relationship and confirming that the employment remains at-will.
However, employers should be mindful of a recently decided Passaic County, New Jersey case pertaining to arbitration clauses.  Many times, employers wish to compel employees to bring their cases in Arbitration as opposed to bring a cause of action in State or Federal Court.  Employers will sometimes contain Arbitration clauses in their handbooks.  Those same handbooks have the disclaimer language mentioned above.  Well… quite recently, a Passaic County Superior Court Judge vacated an order granting summary judgment and compelling arbitration.  The Honorable Judge Frank Covello, J.S.C. scrutinized the disclaimer language in the same handbook that contained the arbitration language.  Judge Covello opined that because the handbook was "neither a contract of employment nor a legally-binding agreement," the mandatory arbitration provision in that same document was unenforceable.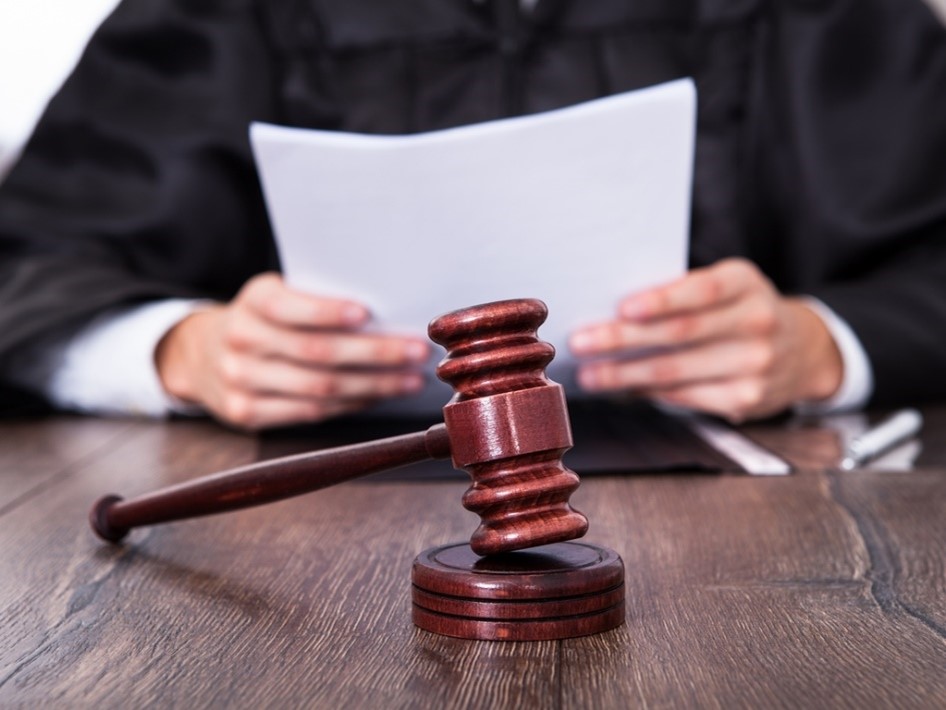 This matter arose from allegations that a project manager at Defendant Lippolis Electric Inc. of Pelham, New York had discriminated against former employee, Plaintiff Shadi Ramadan. After Ramadan filed suit, Lippolis moved for summary judgment, claiming that Ramadan had to bring any claims against Lippolis in arbitration, not in court. Judge Frank Covello granted Lippolis Electric's motion to compel arbitration on Aug. 27, 2021. Ramadan filed a motion for reconsideration the following month, and Judge Covello reversed his order just recently, granting Ramadan a jury trial for his discrimination suit.
The disclaimers in the Lippolis Electric employee handbook included:
"This handbook does not create a contract for employment for any specified period or definite duration";
"This handbook is not to be construed as an employment contract";
"Accordingly, neither the handbook nor any other communication by a management representative is intended in any way to create a contract of employment"; and
"Furthermore, I understand that this handbook or any other written or verbal communication by a management representative is neither a contract of employment nor a legally-binding agreement."
In his recent order, Judge Covello acknowledged that in his first order, the "court did not adequately assess the arbitration agreement (i.e., the existence of an agreement) under ordinary contract terms." This is critical, because an agreement to arbitrate is a contract, and to be a valid agreement, it must meet all the requirements of a contract. Not cited in the court's initial decision on the summary judgment motion, but included upon reconsideration, was Morgan v. Raymours Furniture Co., 443 N.J. Super. 338 (App. Div. 2016). In Morgan, the Appellate Division affirmed a trial court determination that the plaintiff did not clearly and unambiguously waive his right to sue in court. The handbook considered in Morgan contained disclaimers similar to Ramadan's case: "Nothing in this Handbook or any other Company practice or communication or document, including benefit plan descriptions, creates a promise of continued employment, [an] employment contract, term or obligation of any kind on the part of the Company"; and "[the employee] understand[s] that the rules, regulations, procedures and benefits contained therein are not promissory or contractual in nature and are subject to change by the company."
It is refreshing to see a Judge wise enough to reconsider their decision. Judge Covello ended his order stating,
Consistent with the Appellate Division's decision in Morgan, you cannot both state that a document is not a legally binding agreement and that it is a legally binding agreement depending on the reason enforcement is sought. It is either an enforceable agreement or it is not. Defendant declared, in the body [of] its document that it now seeks to enforce against the Plaintiff, that it is not a legally binding agreement. And so, it is not.
Disclaimers similar to those in Ramadan and Morgan are very common in handbooks. Employers often use these disclaimers to ensure that an at-will employee is not inadvertently elevated to just-cause status if a handbook lists causes for termination. Employees should be mindful that these disclaimers can mean that a handbook does not bind their employer to any contractual obligation and that they are not legally enforceable. Employees should pay close attention to whether arbitration agreements or restrictive covenant provisions are memorialized in a form that is separate from their handbook, and one that is free of similar disclaimers, because such agreements may well be enforceable. However, if these provisions only appear in the employee handbook with a comparable disclaimer, their employer should not be able to force arbitration or hold an employee to a restrictive covenant upon termination.
En nuestra firma hablamos español. This blog is for informational purposes only.  It does not constitute legal advice, and may not reasonably be relied upon as such.  If you face a legal issue, you should consult a qualified attorney for independent legal advice with regard to your particular set of facts.  This blog may constitute attorney advertising.  This blog is not intended to communicate with anyone in a state or other jurisdiction where such a blog may fail to comply with all laws and ethical rules of that state of jurisdiction.