By: Francine Foner, Esq. and Ty Hyderally, Esq.
Under the FLSA, if an employee works more than 40 hours per week, and is not otherwise exempt from the FLSA under any of its exceptions (i.e., a non-exempt employee), the employee is entitled to be paid overtime of time-and-a-half, for any hours worked beyond 40 hours per week. When New Jersey non-exempt employees Koryn Russell complained to her supervisor about not being paid overtime when she worked 44-48 hours per week, her supervisor, a Canadian resident, responded that she "didn't believe that [the employees] should be compensated for overtime, because in Canada [employees] only start making overtime at [forty-eight] hours." Russell v. Gift Group, 2021 N.J. Super. Unpub. LEXIS 2955, *2, 2021 WL 5764245. The supervisor further told Russell and her coworkers that she "'made sure to keep [the employees] all under [forty-eight] hours' to comply with 'the Canadian time and a half' requirement." Id. Even after Russell and other employees explained to the supervisor that overtime under United States law started after 40 hours per week, the supervisor did not change her stance.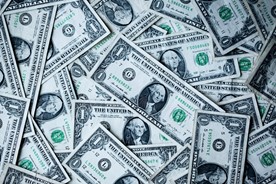 Russell continued to complain to her supervisor about her "pay discrepancies" and the unpaid amounts of overtime that she was owed during the first week of January 2019, and again around January 10, 2019. Russell's supervisor promised Russell that she would be paid her overdue wages the following Monday, January 14, 2019. On Sunday, January 13, 2019, Russel received an anonymous text message stating that she was terminated and that the police would be called if she returned to work. When Russell received her last paycheck, it was missing three weeks and three days of pay, as well as $200 in unpaid overtime.
On September 4, 2019, Russell filed a complaint against her former employer, The Gift Group, Inc., and its owner, Loren Drotos, alleging violations of the Conscientious Employee Protection Act (CEPA), N.J.S.A. 34:19-1 to -14, the New Jersey Wage Payment Law (WPL), N.J.S.A. 34:11-4.1 to -4.14, and the Fair Labor Standards Act (FLSA), 29 U.S.C. § 201 to § 219. Defendants failed to respond to the complaint and the trial court granted Russell's motion to enter default judgment and schedule a proof hearing. Defendants failed to appear at the proof hearing and the trial court heard Plaintiff's testimony describing her wage complaints, her supervisor's response, the ominous text message terminating Russell only three days after her last complaint, and the outstanding amounts owed for regular and overtime wages.
The trial judge entered default judgment in favor of Plaintiff as to the wages owed under the FLSA and WPL, but denied liquidated damages penalties under the WPL and FLSA. The FLSA provides for penalties of an amount equal to the unpaid wages and overtime and the WPL provides for liquidated damages of 200% of the wages due. The trial court premised its denial of liquidated damages under the FLSA and WPL upon his finding that there was no employment contract or other contract between Russell and her employer.
The trial judge also dismissed Russell's CEPA claim based upon: (1) Russell failed to demonstrate that "she had a reasonable belief that the employers' conduct was violating either the law, regulation, or public policy"; (2) Russell provided insufficient proofs "demonstrating . . . a source of law or public policy that relates to the complained of conduct"; (3) Russel failed to "set forth facts which would support a reasonable belief that a violation of law or public policy occurred"; (4) Russell had not reported the pay practices to other employees or to "external stakeholders," but instead "made a reasonable inquiry as to why her paycheck contained an error"; and (5) Russell "did not establish that she was fired 'in retaliation' for her overtime pay inquiries". Id. at *5-6. The trial court also reduced Russell's counsel's attorney's fees by 25%.
Russell appealed the trial judge's denial of liquidated damages penalties under the WPL and FLSA, the trial Court's dismissal of her CEPA claim and reduction of Russell's counsel's attorney's fees.
The Appellate Division agreed with Russell on all issues, reversed dismissal of Russell's CEPA claim, found that the trial judge should have awarded liquidated damages under the WPL and FLSA, and remanded the case for a recalculation of Plaintiff's damages and attorney's fee award in light of its ruling.
The Appellate Division found that Russell had established a "prima facie" CEPA claim "because it is conceivable a jury could find defendants fired her in response to her complaints to her supervisor that she was entitled to overtime pay after working more than forty hours in a week as required by law in the United States." As the Court opined further, "[v]iewing plaintiff's proofs 'indulgently' as we are required to do and limiting our inquiry to whether plaintiff presented a prima facie case satisfying all elements of the cause of action, [citation omitted] we are satisfied the judge erred in dismissing plaintiff's CEPA Claim." Id. at *9-10.
Next, the Appellate Division found that the trial judge erred by declining to award any liquidated damages penalties under the FLSA or WPL based upon his finding that there was no employment contract or other contract between Russell and her employer. The Appellate Division held that this was error, as "neither the FLSA nor the WPL requires an employment contract for an employee to recover liquidated damages for wage law violations. See 29 U.S.C. § 216(b); N.J.S.A. 34:11-4.10(c)." Id. at *11-12. In addition, although there are certain "good faith" exceptions to awarding penalties under those laws, defendants lost the chance to raise any "good faith" defense to liquidated damages because of their default and failing to appear at the proof hearing. Id. at 12.
This holding is a victory for New Jersey employees who are not paid in accordance with federal and state wage laws and who suffer retaliation when they report the violations. If you feel that your employer is not complying with wage laws or are experiencing retaliation for reporting illegal violations you should seek advice from an attorney to learn more about their rights.
En nuestra firma hablamos español. This blog is for informational purposes only. It does not constitute legal advice, and may not reasonably be relied upon as such. If you face a legal issue, you should consult a qualified attorney for independent legal advice with regard to your particular set of facts. This blog may constitute attorney advertising. This blog is not intended to communicate with anyone in a state or other jurisdiction where such a blog may fail to comply with all laws and ethical rules of that state of jurisdiction.