By: Jennifer Weitz, Esq. and Ty Hyderally, Esq.
The White House recently announced plans to issue an executive order aimed at increasing competition in the job market. ("A Planned Biden Order Aims to Tilt the Job Market Toward Workers," The New York Times, July 7, 2021.) A lack of competition has a direct negative effect on wages, as seen via a study of 8,000 specific labor markets.  Researchers found that when a job market had only a few employers, the result was a decline of between 5 percent to 17 percent in wages. (www.jhr.uwpress.org/content/early/2020/05/04/jhr.monopsony.1218-9914R1.full.pdf+html).
Overall, the executive order seeks to address conditions where workers have limited choices of where to work and therefore do not have the leverage to negotiate better pay or benefits. Specifically, the order will encourage the Federal Trade Commission to adopt new rules to curb non-compete agreements, and ease licensing requirements that impair competition in the job market. However, as the article notes, many labor policies that are increasingly recognized as problematic for workers exist at the state, rather than federal, level, so any federal guidelines will be only partially impactful.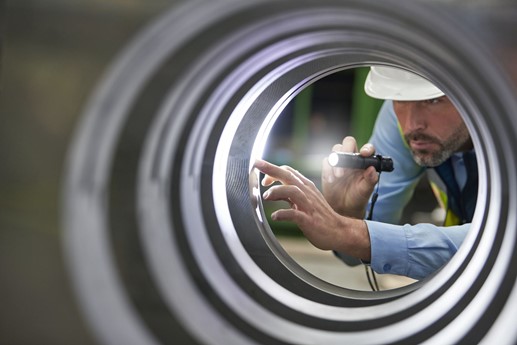 Non-compete agreements have become increasingly popular among employers in the past few years, as a way of discouraging workers from looking for better jobs. These agreements are used across all sorts of industries, including sandwich shops (a well-known chain with 2,000 locations) and at least one hair salon (an Atlanta barbershop). While the New Jersey courts generally disfavor non-compete agreements, they have been upheld as long as the agreements are reasonable, although the courts will not enforce a restrictive agreement only to prevent competition. Even when they are upheld, an enforceable agreement can be limited as far as the duration of the restriction and the geographic area it covers.
The New Jersey Legislature recognizes the effect of non-compete agreements and has begun to take big steps to address this issue. Assembly Bill 1650 would place certain limitations on non-compete agreements, which the bill terms restrictive covenants, recognizing that these agreements "impede the development of business" in New Jersey and "impose special hardships on employees and specialized professionals." Under the bill, a restrictive covenant is enforceable to the extent it meets the following six conditions: (1) an employer must disclose the terms of the agreement in writing, it must be signed, and it must explicitly state that the employee has the right to consult with counsel before signing it; (2) it must not be broader than necessary to protect the employer's legitimate business interests; (3) it may not last longer than 12 months after the termination of employment; (4) it must be geographically reasonable; (5) it must be limited to only the specific types of services provided by the employee; and (6) it must not penalize an employee who defends against or challenges the validity or enforceability of the covenant. The bill had a second reading in committee and is headed to a vote by the full Legislature.
The proposed actions at the state and federal level would materially alter the landscape for employees in New Jersey. This is particularly meaningful at a time when the minimum wage has been stuck at $7.25 per hour since 2009 (www.cbo.gov/publication/55681) and the number of workers belonging to a union declined 2.2 percent from 2019 to 2020 (www.bls.gov/news.release/pdf/union2.pdf).    After decades of employers and corporations dictating the terms of employment, the proposed initiatives would help "tilt the job market towards workers."
En nuestra firma hablamos español. This blog is for informational purposes only. It does not constitute legal advice, and may not reasonably be relied upon as such. If you face a legal issue, you should consult a qualified attorney for independent legal advice with regard to your particular set of facts. This blog may constitute attorney advertising. This blog is not intended to communicate with anyone in a state or other jurisdiction where such a blog may fail to comply with all laws and ethical rules of that state of jurisdiction.