By: Francine Foner, Esq., and Ty Hyderally, Esq.
If in response to an employee's rejection of her supervisor's sexual advances, the supervisor tells the employee to "clock out," and "leave and don't come back," would that constitute a termination? In a recent decision, the New Jersey Appellate Division found that this question was, at the very least, a genuine issue of material fact that required further inquiry. McBride v. Foulke Mgt., 2012 N.J. Super. Unpub. LEXIS 926 (App. Div., May 18, 2021).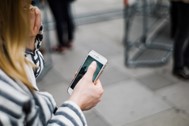 Ramona L. McBride filed a hostile environment sexual discrimination suit under the New Jersey Law Against Discrimination (LAD) against Foulke Management Corp., d/b/a Atlantic Jeep Chrysler Fiat, alleging that shortly after she began working as a sales trainee at Defendant's car dealership, her supervisor, Sales Manager, Jack Dellafave, sent her "text messages stating he was 'attracted' to her, inviting her to his hotel room, and offering to pay for her cab ride to his hotel." Id. at *6-7. McBride further alleged that not long thereafter, Dellafave confronted McBride as to why she was not taking him up on his offer to "hang out with him privately" which she "understood to mean hang out privately with him and have sex." Id. When McBride again rebuffed Dellafave's advances, he told her "'to clock out, and 'leave and don't come back.'" Id. at * 7. McBride clocked out and believed that she had been fired. Later the same day McBride complained to Michael McErlean, Defendant's General Manager, about Dellafave's treatment and that she felt that Dellafave had fired her. McErlean informed McBride that she was not fired and was still employed. McBride returned to the dealership several days later and provided McErlean with a copy of the sexually harassing text messages. McErlean again informed McBride that she was "never fired" and told her that she "could stay if [she] want[ed] to," but McBride chose not to return to work for Defendant. Id. at *8.
Defendant moved for summary judgment dismissing McBride's claims, based upon the affirmative defense established by the New Jersey Supreme Court in Aguas v. State, 220 N.J. 494 (2015). The Aguas affirmative defense provides that an employer will not be vicariously liable for sexual harassment perpetrated by its employee, if the employer shows that it: "exercised reasonable care to prevent and correct promptly any sexually harassing behavior, and the plaintiff employee unreasonably failed to take advantage of any preventive or corrective opportunities provided by the employer or to avoid harm otherwise, provided that the employer has not taken an adverse tangible employment action against the plaintiff employee." (Emphasis added). Aguas, 220 N.J. at 498. Thus, if an employee is terminated, or suffers a loss of pay, those are adverse tangible employment actions against the employee, and the Aguas defense then does not apply.
Defendant argued that it could not be liable for McBride's sexual harassment claims based upon the Aguas affirmative defense, contending that it had an anti-harassment and anti-discrimination policy, McBride failed to comply with it, and that she had not been terminated. The trial court agreed, finding that McBride "'failed to take advantage of the preventative or corrective opportunit[ies]' presented by defendant's anti-harassment policy; she did not follow defendant's reporting procedure or cooperate with the investigation; and she 'voluntarily separated herself from employment.'" Id. at *9-10, citing Aguas, 220 N.J. at 523-24.
The lower court further found that McBride had not been terminated because "Dellafave did not have the actual or apparent authority to terminate plaintiff's employment, and his statement directing plaintiff to 'clock out, leave, [and] don't come back,' did not 'convey . . . plaintiff was fired or otherwise . . . terminated or separated from her employment.'" Id. at *10. Thus, the trial court entered summary judgment dismissing McBride's hostile work environment sexual harassment claims.
On appeal, McBride argued that the undisputed facts established that Dellafave's statement that she "clock out, and 'leave and don't come back,'" constituted a termination of her employment and resulting loss of pay, or at the very least that there was a genuine issue of material fact as to whether such statement was a termination which resulted in a loss of pay, precluding summary judgment. The Appellate Division agreed that the trial court did not have enough information in the record to reach the conclusion that McBride had suffered no tangible employment action. Thus, the Appellate Division concluded that the trial court improperly dismissed McBride's claims based upon the Aguas affirmative defense, as defendant's submissions did not undisputedly establish that an adverse tangible employment action had not occurred.
In reaching its decision, the Appellate Division observed that "tangible employment actions fall within the special province of the supervisor. The supervisor has been empowered by the company as a distinct class of agent to make economic decisions affecting other employees under his or her control." Id. at *14. The Appellate Division further noted that "defendant did not dispute Dellafave was plaintiff's supervisor or that plaintiff 'established a prima facie [hostile] work environment claim.'" Id. at *15. In addition, defendant failed to provide any support in its moving papers for the contention that Dellafave did not have authority to fire McBride. Id. at *18. The Appellate Division further rejected the argument that McErlean's subsequent attempt to rescind the termination was enough to allow defendant to rely upon the Aguas affirmative defense. Rather, the court opined that "it can be reasonably inferred plaintiff did not receive compensation for the time after she clocked out even if McErlean attempted to rescind Dellafave's alleged termination of plaintiff's employment the following day by telling her she was not 'fired' and could continue to work." Id. at 21.
In addition, the Appellate Division explained that "an employer does not have to use the words 'fired' or 'terminated' to communicate the end of an individual's employment. Telling an employee to clock out, leave the premises, and 'don't come back' sufficiently communicates the same dire message." Id. *20. The Appellate Division concluded that at the very least, such words raise a genuine issue of material fact as to whether Dellafave actually terminated McBride's employment. Thus, the Appellate Division remanded the case for further proceedings. Id.
There can be no doubt based upon these facts that McBride was terminated, given her supervisor's clear directive to "not come back" in response to her rejection of his sexual advances. Taking remedial measures after the adverse tangible employment action has occurred cannot and should not be permitted to create a safe harbor for employers. Allowing that would effectively eviscerate the Aguas affirmative defense's requirement of an adverse tangible employment action, as employers could simply offer reinstatement after the fact to avoid liability.
En nuestra firma hablamos español. This blog is for informational purposes only. It does not constitute legal advice, and may not reasonably be relied upon as such. If you face a legal issue, you should consult a qualified attorney for independent legal advice with regard to your particular set of facts. This blog may constitute attorney advertising. This blog is not intended to communicate with anyone in a state or other jurisdiction where such a blog may fail to comply with all laws and ethical rules of that state of jurisdiction.