By: Jennifer Vorih, Esq., and Ty Hyderally, Esq.
Montclair Public Schools began remote learning over a year ago. Remote learning and in-person instruction during the pandemic raise many issues and conflicts regarding employment, as discussed in an earlier blog. After much upheaval, including a lawsuit by the District against the Montclair Education Association ("MEA"), Superintendent Jonathan Ponds announced on March 12, 2021, that the District will open for a hybrid of in-person and remote instruction for pre-K and elementary school students beginning April 12.
An important part of returning to the classroom is teachers being able to get vaccinated against the novel coronavirus. On March 2, 2021, President Biden announced the US government's support for vaccinating teachers. On March 12, 2021, Montclair Mayor Sean Spiller announced a new partnership to allow all Montclair teachers and staff members who want to be vaccinated to receive vaccinations in the coming weeks. The Township of Montclair, the Montclair Public Schools, and Hackensack Meridian Health Mountainside Medical Center have entered into a partnership to vaccinate Montclair School teachers and staff members as quickly as possible. New Jersey Governor Phil Murphy subsequently announced that New Jersey teachers would be eligible for vaccinations starting March 15.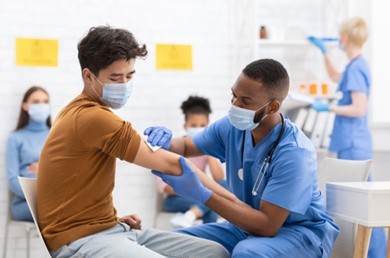 The announcement that hybrid remote/in-person education will begin for pre-K and elementary students on April 12 is due to the resolution of the lawsuit by the District against the MEA. It is unclear when the middle schools and high school will reopen for in-person instruction, but according to Superintendent Ponds, we will hear more in the coming weeks.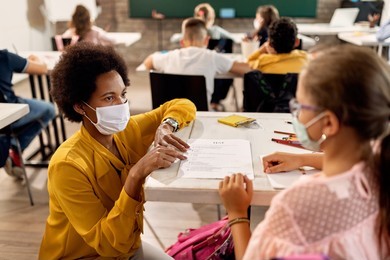 What is clear, though, is that many students and teachers are excited to return to in-person learning. And many parents are relieved that this part of the pandemic will be behind us. Of course, there are many difficulties yet to be faced, but we can be hopeful that in-person learning will go smoothly, and grateful both that the parties of the lawsuit found a resolution, and that teachers and other school staff who want to be vaccinated will be able to do so as quickly as possible.
En nuestra firma hablamos español. This blog is for informational purposes only. It does not constitute legal advice, and may not reasonably be relied upon as such. If you face a legal issue, you should consult a qualified attorney for independent legal advice with regard to your particular set of facts. This blog may constitute attorney advertising. This blog is not intended to communicate with anyone in a state or other jurisdiction where such a blog may fail to comply with all laws and ethical rules of that state of jurisdiction.