By: Chantal N. Guerriero, Esq. and Ty Hyderally, Esq.
Arbitration agreements have taken over employment contracts by storm in recent years.   Although often not considered by employees when entering into such agreements, mandatory arbitration of claims has potentially serious consequences in the future, especially if there is some legal issue the employee has with his/her employer.  Namely, arbitration agreements could restrict a potential plaintiff's ability to litigate their claims in court, and remove their right to have a jury trial.  However, there are circumstances in which an arbitration agreement may be deemed invalid and unenforceable.  In a recent Supreme Court case, Flanzman v. Jenny Craig, Inc., 244 N.J. 119 (2020), the Court addressed the Appellate Division's decision to invalidate an agreement which compelled the plaintiff, Marilyn Flanzman ("Flanzman"), to pursue her discrimination claims through arbitration.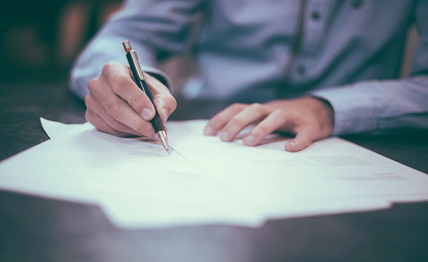 After Flanzman brought suit asserting claims for age discrimination, constructive discharge, discriminatory discharge, and harassment, the defendants moved to dismiss the complaint and to compel arbitration under California law. The trial court granted the motion to dismiss, and compelled arbitration.
Thereafter, Flanzman appealed the decision, and the Appellate Division ruled in Flanzman's favor. Specifically, the Appellate Division ruled that the arbitration agreement at issue was lacking several material terms which therefore rendered the agreement unenforceable. The Appellate Division found that the agreement failed to designate an "arbitral forum" or to designate a process for selecting an arbitration setting.
In September of 2020, the New Jersey Supreme Court issued its decision and ultimately vacated the Appellate Division's decision to invalidate the agreement. In so doing, the Court elected to reinstate and modify the trial court's decision. The Supreme Court found that the Appellate Division had imposed additional requirements which deviated from New Jersey precedent concerning the validity of arbitration agreements and contract law. In New Jersey, the New Jersey Arbitration Act ("NJAA"), provides that "[a]n agreement contained in a record to submit to arbitration any existing or subsequent controversy arising between the parties to the agreement is valid, enforceable, and irrevocable except upon a ground that exists at law or in equity for the revocation of a contract." N.J.S.A. 2A:23B-6(a).
The Court held that the NJAA bound parties to arbitration, even when their agreement failed to designate an arbitrator or a process for selecting an arbitrator. The Court noted that, in the absence of such provisions, the NJAA empowers the court to step in and aid the parties in filling in these gaps.
Like all contracts, arbitration agreements nonetheless require certain elements in order to be enforceable.  The Supreme Court's recent decision, however, makes it clear that there is a liberal standard for enforcing arbitration agreements, and that they continue to be favored not only by federal law, but also state law.  Thus, prior to entering into arbitration agreements, employees should avail themselves of their right to independently consult with an attorney to review their agreements.    
En nuestra firma hablamos español. This blog is for informational purposes only. It does not constitute legal advice, and may not reasonably be relied upon as such. If you face a legal issue, you should consult a qualified attorney for independent legal advice with regard to your particular set of facts. This blog may constitute attorney advertising. This blog is not intended to communicate with anyone in a state or other jurisdiction where such a blog may fail to comply with all laws and ethical rules of that state of jurisdiction.