By Francine Foner, Esq., and Ty Hyderally, Esq.
Can an employee warn other employees of their potential exposure to COVID-19 without risk of reprisal by their employer?  It depends. However, in a recent unpublished opinion, the Third Circuit found a public employee's warning to other employees of their potential exposure to COVID-19 to be constitutionally protected free speech. Woolslayer v. Driscoll, 2020 U.S. Dist. LEXIS 186610 (3d Cir., October 8, 2020).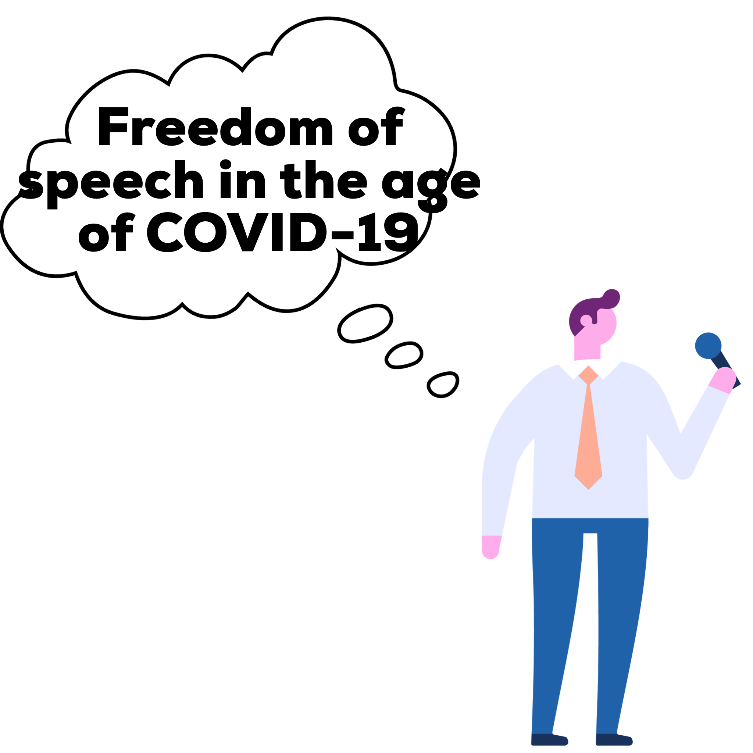 Donald E. Woolslayer ("Woolslayer"), the former Director of Facilities Operations at Indiana University of Pennsylvania State University ("IUP"), learned in late March 2020 that the spouse of a colleague had been diagnosed with COVID-19. Woolslayer was concerned about the risk to other employees of contracting the highly contagious disease, their right to be informed of this risk, and their ability to take appropriate precautions. Due to these concerns, he thought it best to share this information with his colleagues. However, Woolslayer's supervisors and members of IUP's Human Resources Department disagreed, and recommended that Woolslayer refrain from notifying anyone of the serious health risk or encouraging them to take appropriate precautions in light of their possible exposure. Woolslayer nonetheless sent an email to a number of employees warning them that one of their colleagues was self-quarantined due to exposure to COVID-19, and advising that they seek medical advice to determine their risk and course of action. The next day, IUP's President, Michael A. Driscoll ("Driscoll"), terminated Woolslayer.
In April 2020, Woolslayer sued Driscoll, in his individual and official capacities, under 42 U.S.C § 1983, alleging a claim of First Amendment retaliation. Driscoll moved to dismiss Woolslayer's Complaint, asserting: (1) Woolslayer did not speak as a citizen, but was speaking as a university employee; (2) Woolslayer's speech did not involve a matter of public concern; and (3) Driscoll was entitled to Eleventh Amendment immunity.
The Court disagreed on all three points and denied Driscoll's motion to dismiss. In reaching its decision, the Court explained that in evaluating a public employee's right to free speech without fear of retaliation by their employer, courts should "strike 'a balance between the interests of the [employee], as a citizen, in commenting upon matters of public concern and the interest of the State, as an employer, in promoting the efficiency of the public services it performs through its employees.'" Id. at *7, citing Pickering v. Bd. of Educ., 391 U.S. 563, 568 (1968).
Further, in order to balance these interests, the Court observed that the Third Circuit has adopted a three-prong test to determine whether the First Amendment protects a public employee's speech: "'(1) whether the employee spoke as a citizen; (2) whether the statement involved a matter of public concern; and (3) whether the government employer nevertheless had 'an adequate justification for treating the employee differently from any other member of the general public' based on its needs as an employer.'" Id. at *7-8, citing Baloga v. Pittston Area Sch. Dist., 927 F.3d 742, 753 (3d Cir. 2019), (quoting Palardy v. Twp. of Millburn, 906 F.3d 76, 81 (3d Cir. 2018)).
Utilizing this framework, the court found that just because Woolslayer sent the email from his work account to IUP employees did not necessarily cause his speech to be in his capacity as an employee, rather than as a citizen. Rather, the Court explained that "In order to determine if Woolslayer engaged in protected activity, that is, spoke as a citizen, the relevant inquiry is whether 'the speech at issue is itself ordinarily within the scope of [Woolslayer's] duties . . . '" Id. at *9, citing Lane v. Franks, 573 U.S. 228, 240 (2014).  Since the Court found that sending the email was not part of the work that Woolslayer was paid to perform on an ordinary basis, he spoke as a citizen.
Next, the Court held that Woolslayer's having "alerted IUP employees that a colleague had been exposed to a highly contagious disease and urged them to take precautions to protect themselves, reasonably leads to the conclusion that he was speaking on a matter of significant public concern." Id. at *11.The Court also determined that the fact that the warning occurred in the context of the COVID-19 pandemic further "bolstered" that it was of important public concern, impacting not only the health and safety of IUP employees, but the larger surrounding community. Id.
Finally, the Court rejected Driscoll's contention that he was entitled to Eleventh Amendment immunity. The Court explained that there is a recognized exception to such immunity where there is a continuing violation of law and the only relief sought is prospective. The Court found that such exception applied to plaintiff's allegations, because Woolslayer's complaint seeks only reinstatement and other declaratory relief, and that "the harm arising from an unconstitutional discharge is ongoing, even if the discharge itself is discrete." Id. at * 14.
As the COVID-19 pandemic rages on, it is likely that similar complaints will continue to be filed by employees experiencing retaliation for exercising their constitutional right to free speech on matters of public concern related to COVID-19 issues.
En nuestra firma hablamos español.
This blog is for informational purposes only. It does not constitute legal advice, and may not reasonably be relied upon as such. If you face a legal issue, you should consult a qualified attorney for independent legal advice with regard to your particular set of facts. This blog may constitute attorney advertising. This blog is not intended to communicate with anyone in a state or other jurisdiction where such a blog may fail to comply with all laws and ethical rules of that state of jurisdiction.