Appellate Division Relies Upon Aguas To Dismiss Claims Of Sexual Harassment Without Giving Due Consideration To Reasonableness Of Victim's Delay In Formally Complaining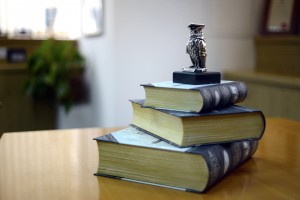 Can an employer simply ignore a male employee going around and hugging female employees whenever he feels like it, just because none of the "hugees" have filed a formal complaint pursuant to the company's complaint procedures? Apparently so, according to a recent unpublished Appellate Division decision which found such behavior to be merely "boorish" and "silly."  In Hobson v. Tremmel, 2015 N.J. Super. Unpub. LEXIS 2343 (App. Div. Sept. 30, 2015), nurse Rhonda Hobson ("Hobson") alleged that she was subject to unwanted sexual harassment by a male security officer at the Anne Klein Forensic Center, a New Jersey state psychiatric facility.  Hobson claimed that on one occasion, the officer "came into the team room" .. stood in her path… "grabbed [her], picked [her] up[,] and walked [her] back in the other direction of the door that [she] was trying to get out of."  Hobson's supervisor was aware of this officer's past unwelcome behavior towards Hobson and others, testifying that the officer "acts silly a lot. He's been silly for years. Silly behavior." and "liked to 'annoy' other employees."  Such "silly" and "annoying" behavior included, for example, when the supervisor saw the officer "pass one of the nurses one day and yell[], 'I'm going to marry you,'' and that sometimes the officer would "go over and hug some people…"  However, no one had made any formal complaints about the officer's behavior, until Hobson ultimately did so after the officer, possibly emboldened by the employer's inaction, went a step further when he "walked toward plaintiff, pinned her arms down by her sides, walked her backwards, and then bent her 'backwards over the desk and proceeded to lay his body on top of' her.  Hobson further stated that she "was screaming for help and yelling for [the officer] to get off of her." Id. *5-6.
After Hobson made a formal complaint about this assault, her supervisor prepared a report concerning the officer's behavior, met with Hobson, and forwarded her complaints to the Deputy Clinical Administrator. The Deputy Clinical Administrator then met with the officer and instructed him not to have any further contact with Hobson. An EEO investigator further reviewed Hobson's allegations, and also forwarded the matter to the Department of Human Services Police for a criminal investigation. Hobson was kept apprised of the progress of the criminal investigation and assigned to work on different shifts than the officer. Finally, the supervisor sent the officer a letter directing that he "have no form of contact with [Hobson] pending the investigations."
Based upon these remedial measures, the Appellate Division found that the Center had established the safe harbor affirmative defense to sexual harassment claims recognized by the New Jersey Supreme Court in Aguas v. State, 220 N.J. 494 (2015).   As the Hobson Court observed: "[t]o get the protection of this affirmative defense, an employer must prove by a preponderance of the evidence that: (1) it "exercised reasonable care to prevent and to correct promptly [the] sexually harassing behavior;" and (2) "the plaintiff employee unreasonably failed to take advantage of preventive or corrective opportunities provided by the employer or to otherwise avoid harm."  Hobson at *13, citing Aguas at 524.
The Hobson Court found the employer was not liable for any claim of sexual harassment for the officer's apparent pattern of "silly" and "annoying" behavior, albeit "sporadic," occurring over a number of "years" prior to the assault incident for which Hobson ultimately filed a formal complaint  The Hobson Court's holding was based upon the fact that: (1) no employee had previously made any formal complaints of sexual harassment by the officer, pursuant to the facility's complaint procedures; and (2) although the employer was clearly aware of the officer's "years" of "silly" and "annoying" behavior," the Court characterized his conduct to be merely "sporadic," "boorish" behavior, not rising to the "level required to demonstrate a discriminatory hostile work environment."  Hobson at *15.  Thus, despite that Hobson described the officer's past behavior to include his occasionally standing in her path so she could not pass by, and "grabbing her," because there were no formal complaints about his behavior and because Hobson could not recall specific dates on which his conduct occurred, the Appellate Division held that the behavior was not sufficiently pervasive.
For this conclusion, the Hobson Court relied upon Heitzman v. Monmouth Cty., 321 N.J. Super. 133, 148 (App. Div. 1999).  However, Heitzman is distinguishable from the facts in Hobson.  Heitzman was not a case of sexual harassment, but rather, was a case in which there were 8 anti-semitic comments made by a co-worker, and there was no evidence that management was aware of the anti-semitic comments. In Hobson, the behavior was described almost as a personality trait or habit of the security officer, a role which in which one is charged with maintaining a safe environment, and management was aware of this recurring behavior, as the Nursing Director testified about her awareness of the officer's conduct, which she downplayed as being merely "silly" and "annoying," for obvious reasons.
Further the Hobson Court never explored whether Hobson's failure to take advantage of the Center's complaint procedures was in fact "unreasonable," as required under Aguas. In concluding that the facility had satisfied the elements of the Aguas affirmative defense, the Appellate Division noted that no one had ever previously complained about this individual before, as if that were evidence of his not being a sexual harasser. Yet, if no one had complained about the security officer's unwelcome behavior before, perhaps that revealed something about the futility of making complaints and thus the reasonableness of Hobson not having complained sooner. In fact, the futility of complaining may have emboldened the security officer to escalate his leacherous behavior to the point where he felt he could assault Hobson while at work with relative impunity, which, it turned out, he could. Not only that, but once Hobson did complain about the officer's more extreme harassment, while the company alleged it took curative measures to keep her from having to work with the officer, Hobson  testified that she continued to encounter him on at least three more occasions. Yet, the court declined to recognize the existence of material factual disputes and granted summary judgment.
This outcome is precisely why the Aguas decision in practice does not realize an equitable balancing of interests between employee and employer, as it may have been intended to achieve. Rather, the courts may, as did the Hobson Court, fail to properly consider that the lack of complaints about a harasser's conduct as itself evidence of the reasonableness of not taking "advantage of preventive or corrective opportunities provided by the employer or to otherwise avoid harm not making a formal complaint." Aguas at 524.
By Francine Foner, Esq. and Ty Hyderally, Esq.
The above blog post was written over one year ago. The information in this blog post may not be current due to changes in the law or recent case decisions. We encourage you to contact our firm, at 973-509-8500, for information on this particular post and to make sure the content is still current.
This blog is for informational purposes only.  It does not constitute legal advice, and may not reasonably be relied upon as such.  If you face a legal issue, you should consult a qualified attorney for independent legal advice with regard to your particular set of facts.  This blog may constitute attorney advertising.  This blog is not intended to communicate with anyone in a state or other jurisdiction where such a blog may fail to comply with all laws and ethical rules of that state of jurisdiction.